After wanting to go to Charleston, South Carolina for many many years we finally made it.  Why Charleston? Well, many travel guides and articles always mention Charleston is a foodie town. (They even have Food and Wine Magazine's festival each year.) It's also consistently ranked high on various travel sites/magazines as a place worth visiting. So for those two reasons, the time finally came to remove it from my travel wishlist. We finally made our way over! Here's what we did during our short weekend getaway! 
Getting to Charleston
Flying out of Santa Ana it's about 5 hours to Atlanta nonstop.
After we arrived in Atlanta, we connected on a 45 minute flight to get to Charleston.
Apparently Atlanta is the busiest airport in the world. So says Delta… Who knew! 
The nice thing about Charleston Airport is that it's pretty small.
Going from the gate to the luggage carousels was probably about a 5 minute walk!
The luggage carousels are also where the rental car counters are.
The lot to get your car is just outside the rental car area. Another pleasant surprise!
Small win #1
Getting into town was a short 15 minute drive.
Our first stop was dinner at SNOB!
I had booked a table for 8 PM, but we were going to be in the city by 7.
Though there weren't any tables left on Opentable, I called and they said they could move up the reservation. Small win# 2!
The menu was probably the most eclectic of all the places we ate at, so naturally I was intrigued.
I read the portions were generous so we stuck with just two mains since we weren't too hungry.
This was the first time I had seen tilefish and triggerfish on a menu.
Actually, I knew of triggerfish from scuba diving, but didn't know it was edible.
Since I didn't want to eat the relatives of my scuba diving fish friends, I opted for the tilefish!
The tilefish was just like halibut!
It didn't have much flavor on it's own, but was quite meaty.
It was seasoned well and the thick meat contrasted with the delicate crunchy microgreens.
The seasoning was just right on the fish and skin nice and crispy.
The duck was also perfectly done slightly rare in the middle.
Overall, good start to our little foodie adventure! (Thank you Vicki for the rec!!)
I think if you are considering going here, you should make it for lunch, which is a 2 courses and a drink for $14. 
I didn't see that offer until we were trying to find lunch options later in the weekend! Doh!! 
Charleston, First Impressions
I think Charleston looked just like I thought it would.
On our first day we walk all over the city.
It was pretty chill and felt like a small town.
My favorite part was walking down Bay Street along the boardwalk.
This leads you past Rainbow Row, which was meh. It didn't really appeal to me and just looked like houses with different colors of paint next to each other.
Maybe it's just me.
Eventually we made our way to White Point Garden.
White Point Garden  is a green grass park with lots of beautiful Oak trees.
That park and then the houses on King Street were essentially how I had imagined Charleston to look like.
King Street was an accidental find, however.
As we made our way back to the city, we walked up King Street.
As we were about halfway, it seemed like lots of tourists were posing for pictures.
That's because….
There are many many many picturesque houses on King Street. (in the Southern section)
Here are some pictures from walking around (+ a breakfast) :

Our second Charleston dinner was at FIG
Like the fruit. Or so I thought.
FIG stands for Food Is Good.  According to the sign outside of it.
This was our second restaurant and a lot of the items on the menu overlapped with SNOB. (e.g. tilefish, triggerfish, duck, steak etc).
We decided to start with a tartare which was surprisingly good.
Then moved on to a gnocci (which they are famous for) which was also surprisingly good.
After which, we split a sauteed snapper, which again, was surprisingly good.
I think I had a bias against this place because there is a restaurant chain here in LA also called FIG, but it's food is not that good.
So, overall impressed with the FIG in Charleston!
Here are some pictures from our meal:
Weekend Brunch at Husk
Given we wanted to do nothing but relax this weekend we slept in Saturday morning.
Plus we were behind 3 hours so it made getting up a little harder than usually being on West Coast time.
We reserved Husk for lunch.
Husk was one of the highlights of our trip.
I first learned about this place since I had watched the Netflix Mind of Chef show with Sean Brock in it.
If you want a more modern take on Southern Cuisine, this is a good place to go.
We got two of the popular appetizers, pig ear and the crostini.
Don't think I'd get either again, but sometimes you don't know til you try it, right?
The grits were really good, super creamy, cheesy and artery clogging as they can get.
The fried chicken was good, in that it wasn't overly salty like it can often be.
They served it with a house hot sauce that wasn't very hot, but complemented the chicken nicely.
The dessert was good with a grapefruit sorbet.
It was all over before we knew it!! (Thank you Lora and Annie for the rec!)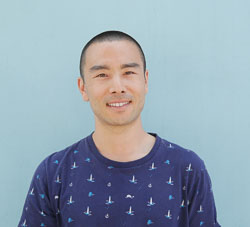 Konnichiwa! (Hello!) I'm Pat Tokuyama, a Japanese tofu cookbook author, who travels for music, food, and adventure. If you like Japanese tea, checkout some of the newestorganic japanese teas now in stock!!
** Curious about the Plant Based Japanese Cooking Club? ** Learn more here!

Unfortunately, I'd have to say this was probably our least favorite meal.
The options on the menu were consistent with what we had seen at other restaurants, fried chicken, fried fish, she crab soup etc.
So since this was one of our last restaurants, we gave in and decided to try some of those items.
One of the good things was that they had their 'rollback' promo while we were there.
Apparently, it's offered once a year and they give you a 40% discount off their 'rollback' menu. Which includes the majority of their dishes.
Although it was a good deal, I'd say the pecan pie and bourbon ice cream were the best part!
Anyways, if you are considering a trip to Charleston, hope this information is helpful!
For the rest of my Charleston trip report, head on over to Charleston, South Carolina February 2018 Part 2