I didn't think I had that much to say about Charleston, but I guess I did. Here's part 2, which isn't as much about Charleston, but the sweets we ate. Also, a little bit on the day trips we took outside the city to visit the Caw Caw Interpretive center and Sullivan's Island! There is a video with a few highlights of Charleston and the Caw Caw Interpretive center as well… Enjoy!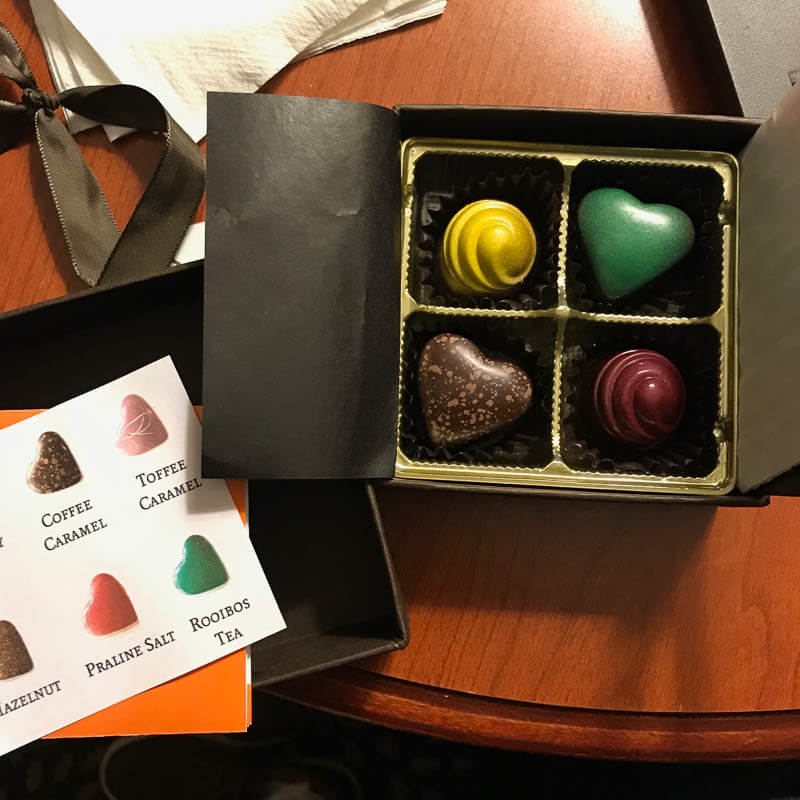 Charleston Sweets
If you know me, you know I have a sweet tooth.
Aside from dessert in the restaurants, we also went to
I liked the chocolatier place the most, since it was the most unique.
The chocolates were good, but the cherry tarte was even better.
We have Jeni's is in LA, so nothing that special.
One thing I've realized after eating at many artisan ice cream shops is…
I really like Salt & Straw the most.
That is of course, aside from my own homemade ice cream, which remains #1 for me 🙂
Freddo's is actually an Argentine gelato company, and naturally their dulce de leche was the highlight.
They say they use Argentine milk.
If they do, that's a lot of milk to ship or fly up from down south!
The Bee Company was another accidental find.
We came across this place while walking around.
If you walk in, they have a little area setup where you can try a bunch of different types of honey.
Note: I went on a honey binge a few years ago and bought all kinds of honey to try.
And now that I have just about gotten through half of it, I definitely wasn't about to buy jars and jars like I did before.
It was almost bittersweet to get to revisit that and try all their offerings.
I concentrated very hard to see which one I should buy.
In fact I closed my eyes and plugged my ears.
Just to make sure I could fully enjoy the honey tasting experience.
Kidding.
There is a restaurant that you can eat at blindfolded by the way. Have you heard of it?
Supposedly you taste your food better if you can't see it.
Could be true. I'll have to try it.
Anyways, after tasting all the honey offerings, I ended up getting a few jars of rosemary honey.
That one tasted the best!
I did get to try bee pollen and something called honey jelly, both of which were pretty gross.
I had had bee pollen in desserts and smoothies before, but never straight.
Definitely not for me!
Charleston Accommodations
Like any major city, parking can get expensive if you stay in the city.
For the hotel we stayed at the Holiday Inn Riverview, just across the bridge.
We chose this hotel, after not doing much research aside from looking for a hotel with free parking and having decent reviews.
We used a Citi Prestige 4th night free benefit with the intent to also take advantage of the IHG Accelerate promotion to maximize awards points.
This hotel was pretty average and a bit dated. It was on the lower end in terms of value, but I suppose if you are just looking for a place to sleep, it works.
We could have gotten away with not renting a car, but wanted the car so we could go explore the surrounding area.
We hadn't ruled out driving down to Savannah just yet.
We ended up taking two day trips out of the city, one was to Sullivan's Island and the other to the Caw Caw Interpretive center.
Bother were about a 20 minute drive outside the city (in opposite directions).
Day Trip to Sullivan's Island…
We wanted to go and explore  Fort Moultrie, but just as we arrived the fog had rolled in and it wasn't really possible to see much.
So we decided to skip it and go to dinner early.
We ate first at The Obstinate Daughter. 
This place seemed like it had a pretty interesting menu. And and it proved to be pretty good!
The farro appetizer and chestnut pasta were highlights from that meal.
I'd definitely recommend trying both of those, but would probably skip the pizza for another entree if  I go back.
We knew there was a dessert place underneath the Obstinate Daughter since we thought that was the restaurant when we got there.
It's actually a dessert place, under the restaurant. A separate business.
We tasted a few of the flavors and to be honest nothing was that exciting.
The olive oil gelato was decent and they finished it with a bit of olive oil and salt.
I kind of regret not looking at the dessert menu upstairs.

Day Trip to Caw Caw Interpretive Center
We took started our one morning at the Caw Caw Interpretive Center
This is a small naturey type place about a 20 minute drive from downtown Charleston.
It was nice and quite and there were only a handful of people there.
It was good to get back out into nature again.
Due to the rains some of the trails were a bit muddy and underwater so we avoided those.
Aside from that we had a very long stroll as we walked along the trail and explored.
Here's a short movie I put together of Charleston and the Caw Caw Interprative center-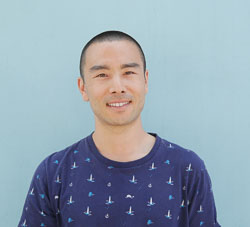 Konnichiwa! (Hello!) I'm Pat Tokuyama, a Japanese tofu cookbook author, who travels for music, food, and adventure. If you like Japanese tea, checkout some of the newestorganic japanese teas now in stock!!
** Curious about the Plant Based Japanese Cooking Club? ** Learn more here!

Final thoughts on Charleston
I'm glad I went, but am in no rush to go back.
I can definitely see how the place is ranked high among tourists though.
It's got charm, it's quiet, and relaxed.
I think if you're short on time you could see the city and get a good idea in one full day. (or two if you wanted to take your time)
The city is small and walkable which I really liked.
The food was pricey but overall good.
Activity wise, there isn't too much, but if you have a car that opens up several other options within a 30 minutes drive.
As for other destinations in the South, I'd say Charlotte, Memphis, and Richmond are next on my list.
Any other's I'm missing out on?