Anza Borrego State Park Wildflower Bloom
So after all these years (12+)… I finally made it back out to see the peak bloom of wildflowers at the Anza Borrego desert!
This year was supposed to be a 'super bloom' due to all of the rain that we've been recent receiving in California.
The last time I went was when I was in college, sometime in the early 2000's.
I was keeping track of the wildflower reports 2 to 3 weeks leading up to the weekend we went. The website I use is Desert USA, which also has reports for many other deserts and parks, not just the Anza Borrego.
They have a little wildflower peak meter on the website that tells you on a 1 to 10 scale, what the status of the years bloom is. 10 being peak and it finally hit 10 that weekend. So off we went!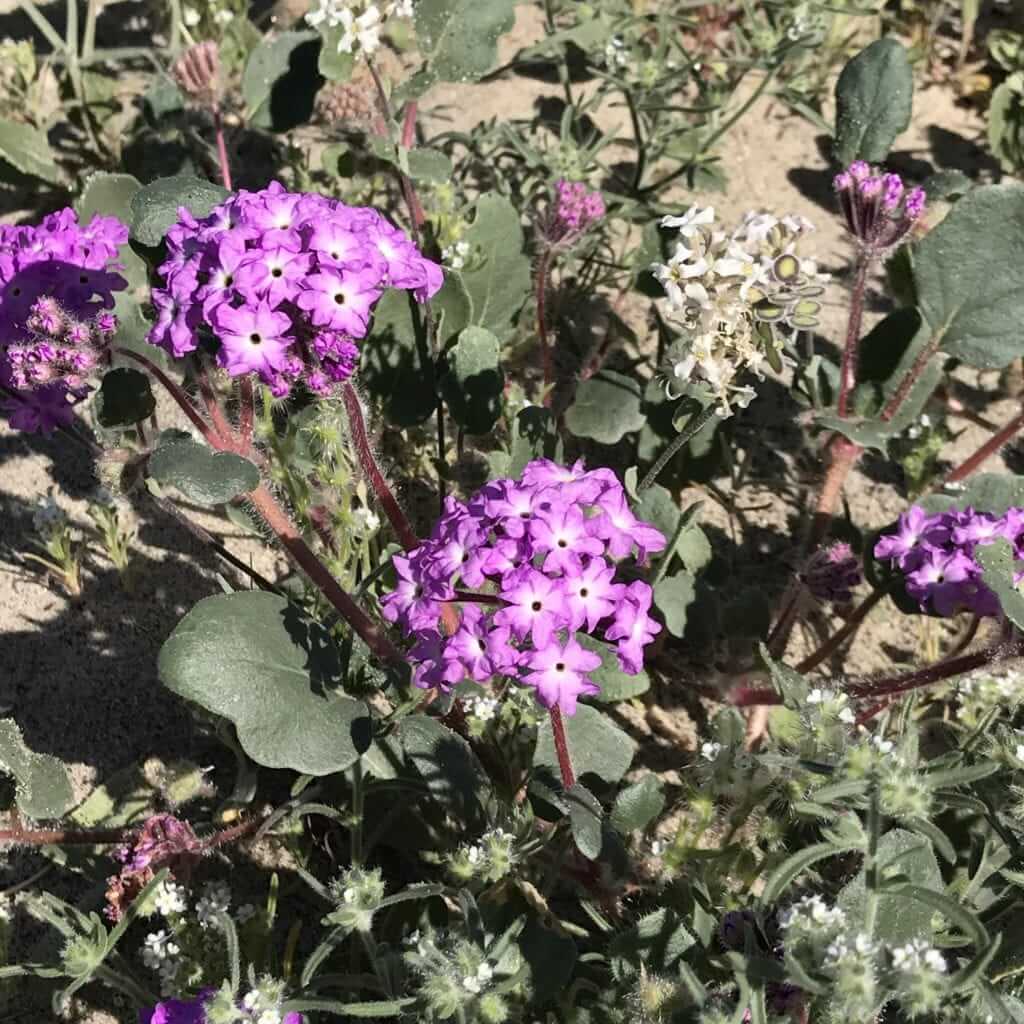 The Drive In and Out
Was pretty uneventful. The roads into Anza are quite windy and that's why it takes a bit longer than it should. A roughly 90 mile drive took about a 3 1/2 hours total.
On our way in, there was very little traffic since we left pretty early (6am) and we drove through Temecula.
Once we got there, there was a little congestion in the town of Anza, but once we got past the main road in, not much.
However, by the time we were leaving, traffic had grown considerably and there was a line of cars going all the way up the mountain.
I'm sure they waited for at least a couple hours to get down as it wasn't really moving. Eek!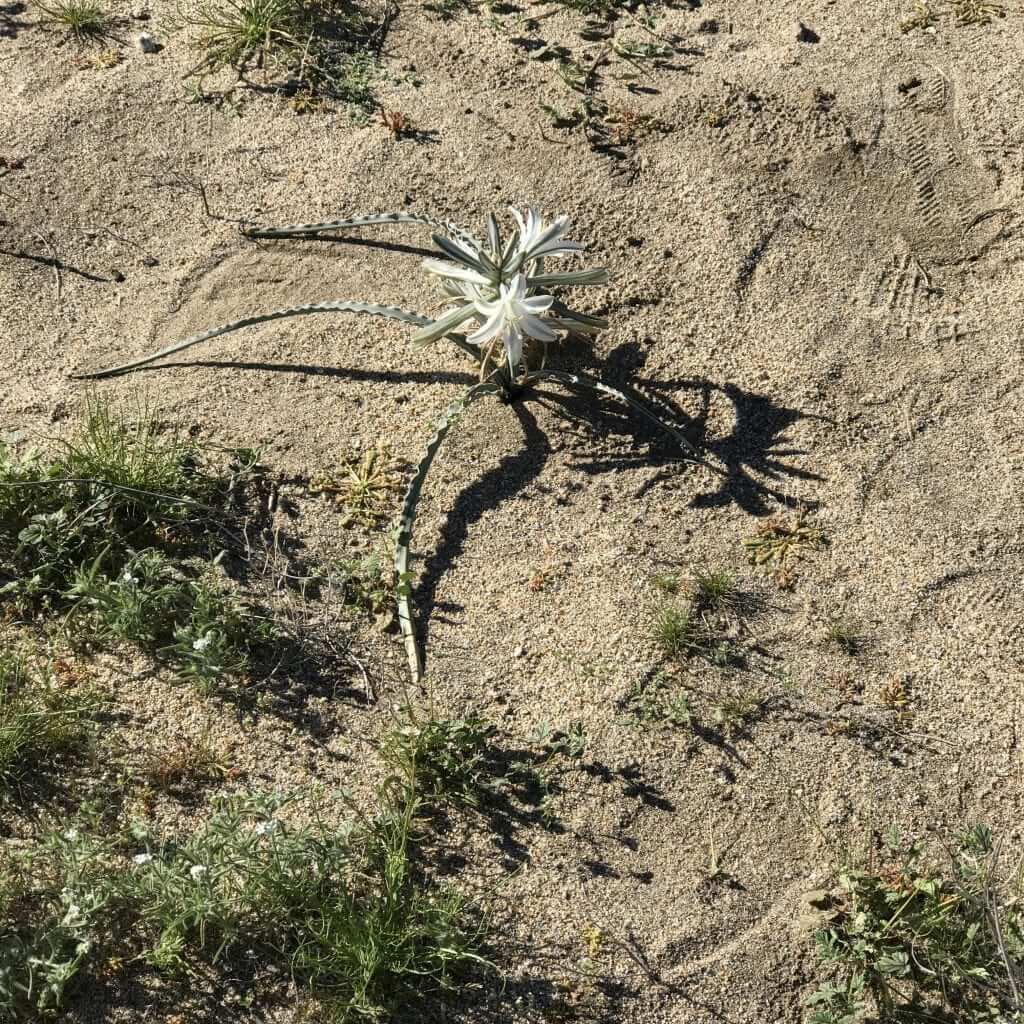 The Desert Wildflowers
The fields of flowers were pretty extensive. Much more so than I imagined.
We used the map on the Desert USA to determine where to drive and look for the flowers.
It was very accurate and peoples reports also tell you where to look in addition to the map.
Our route was basically a big square around the area and we made sure to hit up each of the main blooms.
The total time that we went around looking at flowers was around one and a half hours. So not that long.
You could definitely spend a lot more time in the fields or exploring if you are really into it, or are looking for specific kinds.
We just wanted to take in the scenery so our wildflower viewing ended pretty quickly.
By 11am or so, we were done and ready to make our way back home.
We ended up stopping at Palomar mountain (since it was on the way back) to go for a hike and break up our drive back.
The weather was perfect and the place was completely deserted.
We had a leisurely walk through the forest with no one around.
Before we left, we also checked out the observatory and that was about it for our day trip!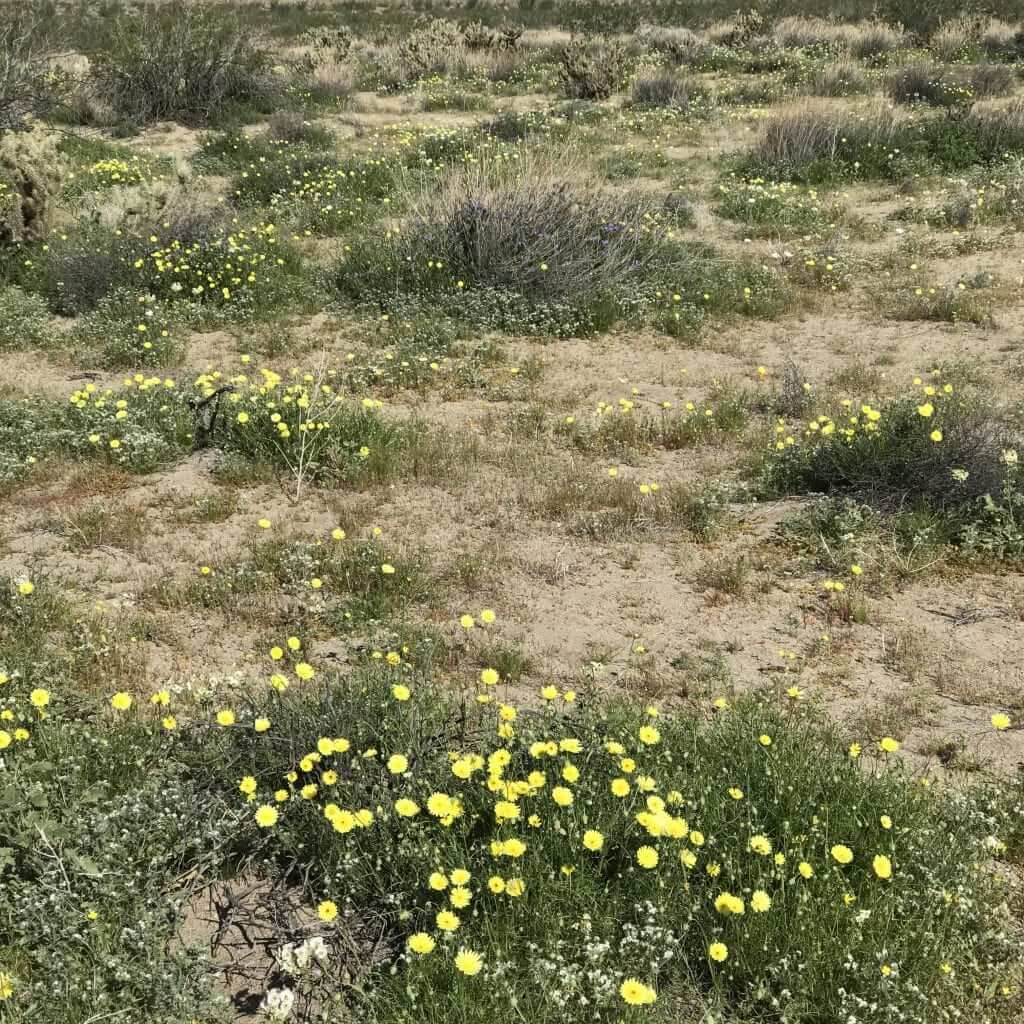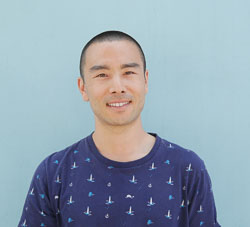 Konnichiwa! (Hello!) I'm Pat Tokuyama, a Japanese tofu cookbook author, who travels for music, food, and adventure. If you like Japanese food and it's your first time here, consider joining the new plant based japanese made simple community - to cook and be healthier today - with japanese food!!
** Curious about the Plant Based Japanese Cooking Club? ** Learn more here!

Overall Impressions
I would say for a desert it was quite refreshing to see bright colors against a normally brown and dry background.
The last time I went, the blooms were not at peak so this time way way better from what I remember.
To be honest, I might have had too high of expectations for the desert wildflowers and wasn't overall wowed.
I'm glad I went, but don't think I'll be going back anytime soon, if at all.
I think I was spoiled up in the mountains at Glacier National Park last year, where the wildflowers were the most colorful, vibrant, and most dense that I've ever seen.
What about you? Have you had a chance to see wildflowers in the desert and or mountains?
click images to enlarge