Today we are making a noodle dish, yakiudon which is a stir-fry noodle dish similar to yakisoba. The huge difference is only the type of noodles that is being used.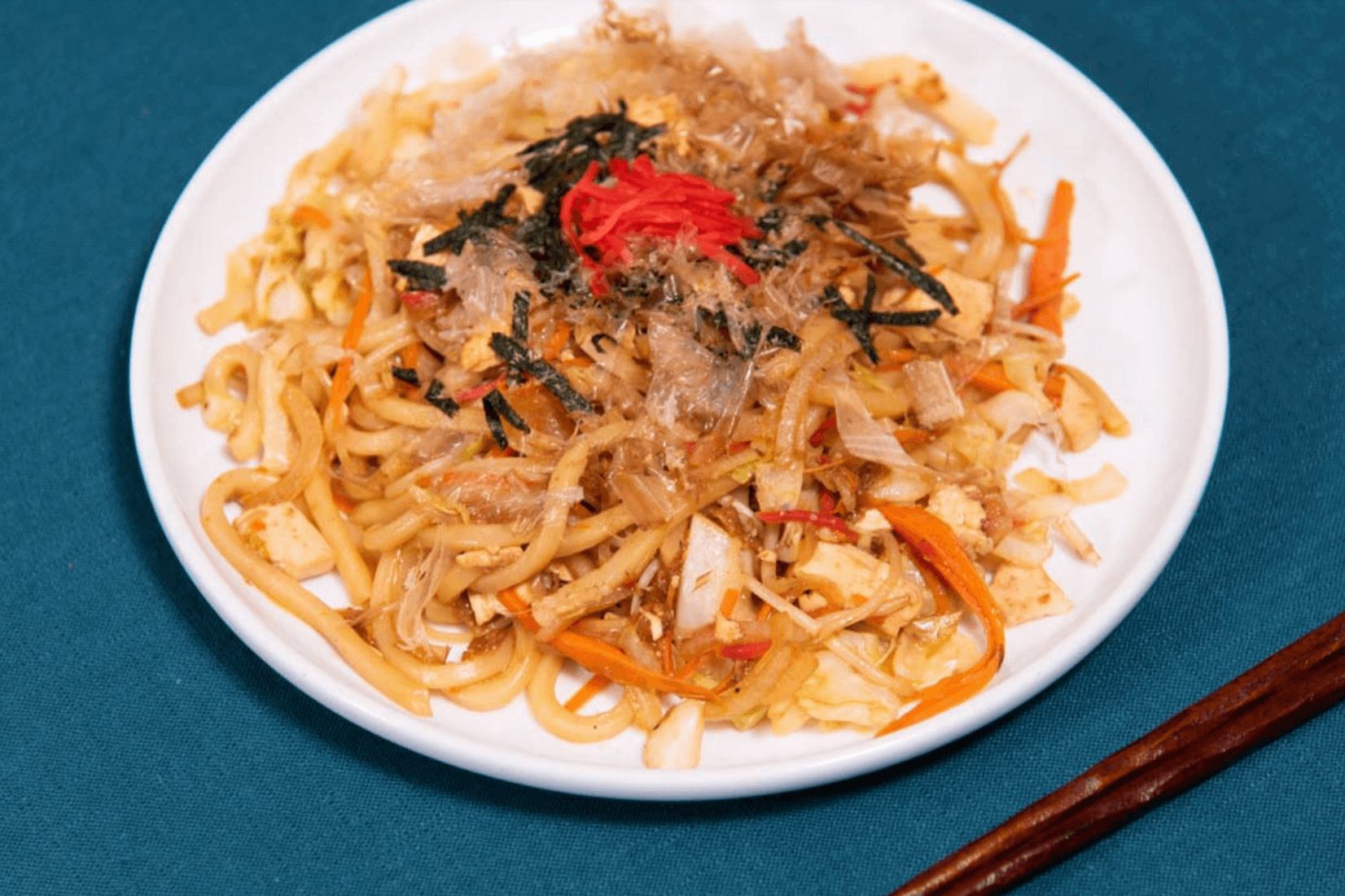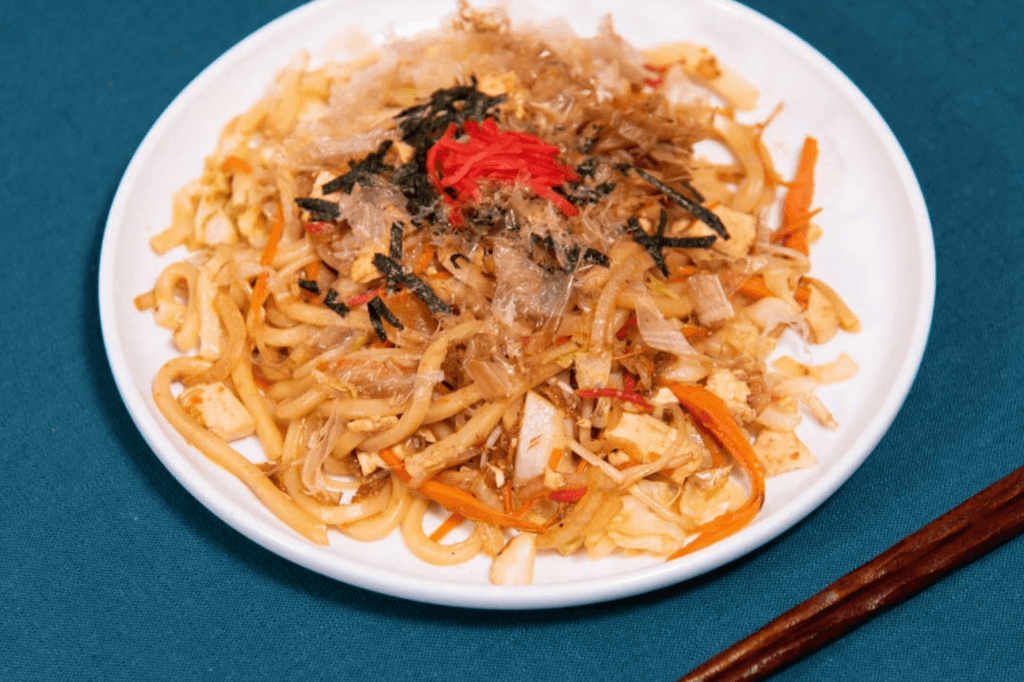 We made this dish meat-free and used tofu to add more flavor to the dish. Alternatively, you can also add meat or any other vegetables that you usually stir-fry depending on your taste. You can also add more, lessen or omit the toppings although you will want to make your yakiudon appetizing to look at so the toppings are highly recommended.
Have you tried a yakiudon in a restaurant before? Would you try this recipe at home? Feel free to share your experience in the comments section.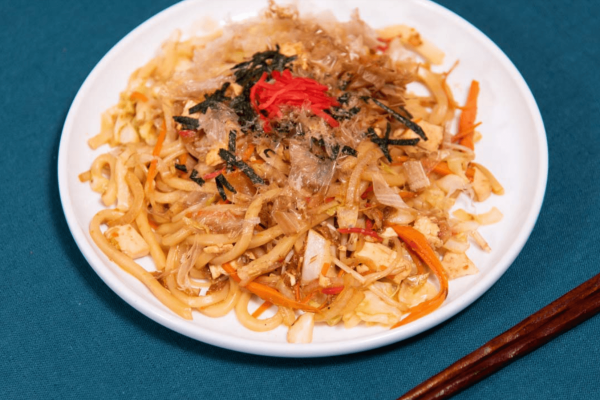 | | |
| --- | --- |
| | |
Prepare all vegetables and set aside.

Cover udon noodles with plastic wrap and microwave with 2 tbsp sake for 2-2½ minutes.

Heat a large pan with olive oil and cook carrots and tofu for 1-2 minutes. Add a few dashes of pepper if desired.

Add in onions and cook until slightly browned.

Add in cabbage, bean sprouts, benishouga.

Add in the sake, soy sauce, chuno sauce, noodles and katsuobushi

Stir to ensure all vegetables are evenly mixed.

Cook until liquid is gone.

Top with toppings and enjoy!