Japanese Style Steak with Shio Koji
There is nothing like a juicy rib-eye steak, properly cooked and properly seasoned now is there?  I don't eat meat as often as I used to so when I do I make it special. Today, we're making Japanese style  steak with shio koji. To finish it all off, we'll be serving it with a homemade Japanese style dipping sauce. Get hungry!!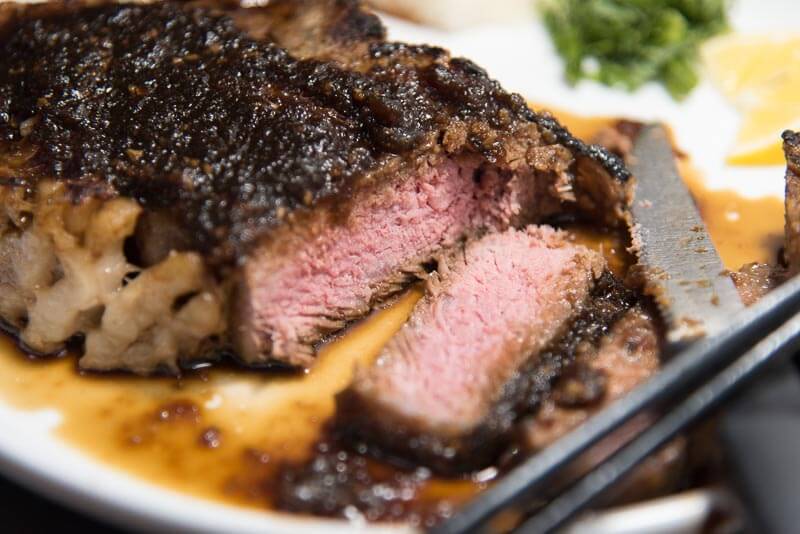 Shio koji (塩麴)
Shio koji literally translated is salt-koji.
Shio koji is made with mold(kojikin, aka Aspergillus Oryzae) which is added to rice, salt, and water and allowed to ferment. kojikin is also used to make miso paste, soy sauce, and sake.
Shio koji is magical stuff because it has enzymes that break down proteins. This not only brings out additional flavor and umami (glutamic acids) but also tenderizes meats and fish.
The enzymes also break down starches into sugars. Which is why your meat can burn easily if you're not careful.
Here's an analogy.
Think of shio koji as a bus load of construction workers.
All those construction workers get unloaded on your food (meat, vegetables) and bring out the best of those raw ingredients.
Building flavor upon flavor making it a completely new and refined edible product.
All you have to do is eat it!
Yo! I'm Pat, a self-taught cook, who travels for music, food, and adventure. Here I share my knowledge of Japanese cooking, indoor gardening, and points travel.
If it's your first time here - learn more about me.
I also post new videos on YT each Weds. Live Cooking Season 2 will resume in mid-May join me in my kitchen!
What to eat with the steak?
As with many other meats, I like rice and potatoes and a few vegetables.
The rice and potatoes will fill you up and the vegetables will help balance out your meal.
Miso soup is also a must!
Garnish ideas: daikon oroshi (grated daikon radish), a little shiso (perilla), and lemon wedges!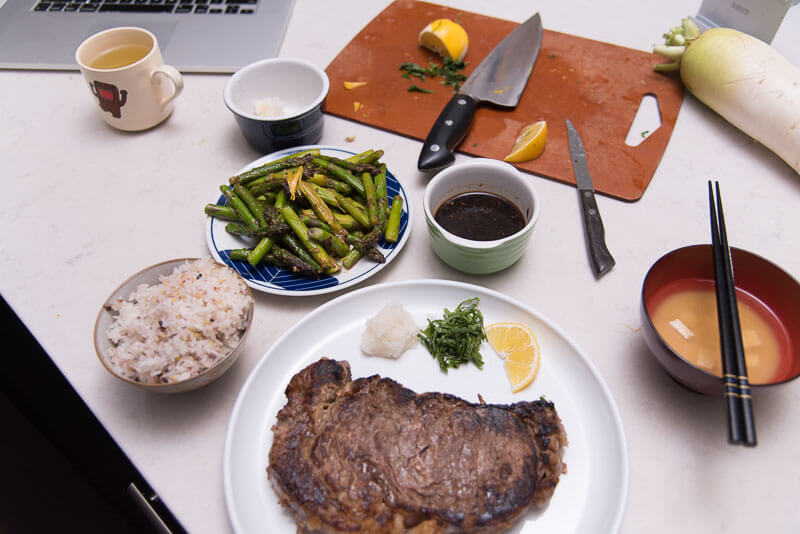 What can you make with Shiokoji?
A lot.
Vegetables, cooked and pickled
Dressings or sauces
Fish, meat
Sweets.
It's extremely versatile.
Do you have a favorite dish?
Where to get shiokoji?
Unless you live by a Japanese market, shio koji may be difficult to find.
Fortunately, there is this store called Amazon which sells two popular brands! I used nama, which means raw. It also comes in a liquid form.
Here is the live replay of me making Japanese style steak with shio koji. (the bonus recipe is shio koji asparagus!)
See you next week @ All Day I Eat like a shark on Youtube !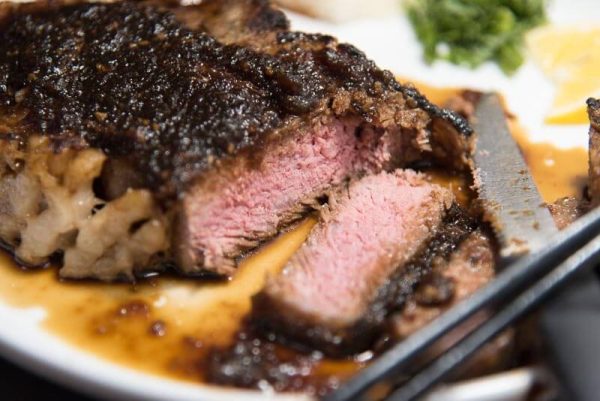 | | |
| --- | --- |
| | |
Japanese style steak with shiokoji
Spread the shiokoji on the steak in a very light layer, it does not need to be completely covering the surface. Allow to marinate at least 20 minutes.

After steak has marinated, use a large pan and preheat using medium heat. Add 2 Tbsps olive oil and when shimmering add the steak.

After about a minute or so check the bottom to ensure it's not burning. Check frequently and when it looks like it's getting dark, flip. Turn down the heat to medium-low to prevent burning and allow to cook covered for at least 4-6 minutes. Use a thermometer to check for doneness (medium rare is 145F).

When your desired level of doneness is reached, remove from pan and allow to rest at least 10 minutes. Serve with dipping sauce and enjoy!
Japanese steak dipping sauce
While the steak is marinating, grate the onion and crush the garlic. Measure out all the other ingredients and place everything in a small sauce pan.

Using medium heat, bring the mixture to just a boil and turn off the heat. Mix once or twice and remove from heat.

Set aside until steak is ready. Serve with steak!