Vegan Turkish Menemen (tofu stir fry) Revisited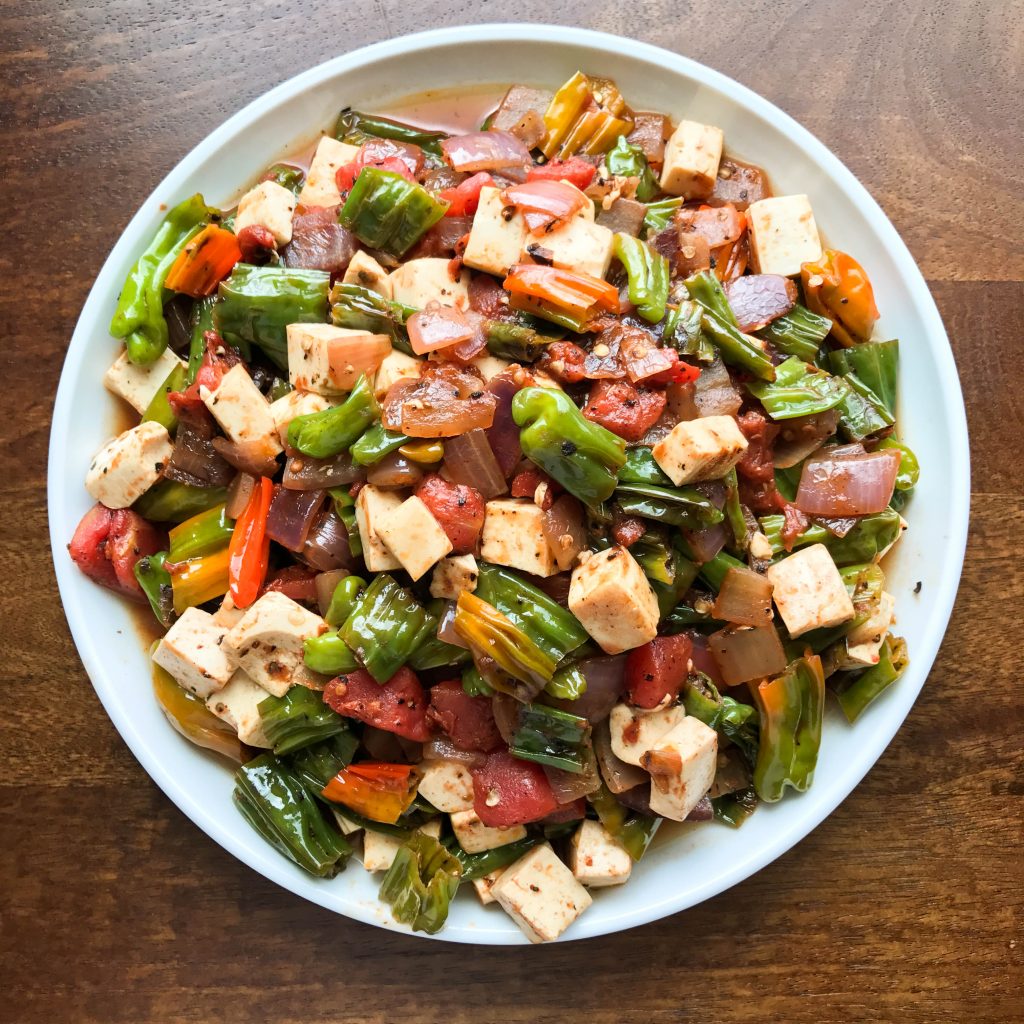 Ho Ho Ho! Christmas is right around the corner already and I'm sure many of you are a very busy as a result.
As such, I wanted to share some videos of one of my favorite quick and healthy tofu stir frys: Vegan Turkish Menemen
If you are fast with the knife, you could be eating in less than 20 minutes start to finish.
This dish will warm anyone up from the inside out. No heating required.
If you aren't sweating by the time you finish eating this, you didn't use enough chile!!
An added bonus is the Christmas colors – red tomato, green pepper, and white tofu. All the protein, carbs and fiber you need.
You could even serve this at your Christmas potluck I suppose. Just make sure to warn people it may be spicy. (except maybe the person you secretly don't like, ha!)
Hope this inspires you to try it out. Thanks for reading and have a great weekend !
Video: Vegan Turkish Menemen (tofu scramble) with Shishito Peppers and Urfa Chile
Short edit has annotations
Long edit is raw and uncut.
The short edit is on top and long edit on the bottom.
Would love to hear your thoughts, complements, and criticisms.
I'm still learning how to do these videos and hope to get better with more experience.
Original Post : Vegan Turkish Menemen (tofu scramble) with Shishito Peppers and Urfa Chile
In case you missed them, here are some of my other vegan recipes!
Save
Save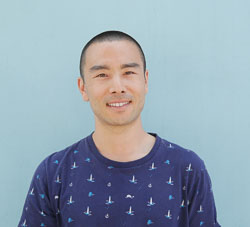 Konnichiwa! (Hello!) I'm Pat Tokuyama, a Japanese tofu cookbook author, who travels for music, food, and adventure. If you like Japanese food and it's your first time here, join the new Daidokoro FB group - a small community of Japanese cuisine enthusiasts!
**NEW Plant Based Japanese Cooking Club** Get your free mini ecookbook to get started!