n/naka restaurant review Culver City, California
After waiting almost 6 months, the day finally arrived. I made the reservation through Amex Concierge and upon arrival, they had no record of my reservation!!
Apparently I was supposed to get a confirmation directly from the restaurant, but only got one from Amex… Luckily they were able to make space and accommodate us.
Lesson learned is dont rely on Amex. Get your own confirmation directly from the restaurant.
This was what we ate… some of the best Japanese food outside of Japan, and just like on TV she makes her rounds at the end of the night–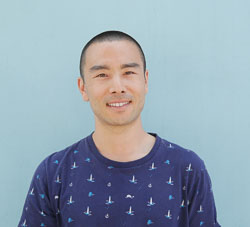 Konnichiwa! (Hello!) I'm Pat Tokuyama, a Japanese tofu cookbook author, who travels for music, food, and adventure. If you like Japanese food and it's your first time here, join the new Daidokoro FB group - a small community of Japanese cuisine enthusiasts!
**Get on the waitlist for the NEW Plant Based Japanese Cooking Club** Reserve your spot!