I found out about Coquine through Travel Portlands Facebook page. Coquine is located in a residential area in the suburbs of Portland. The restaurant is a small and intimate with a capacity for maybe 30 people max.
Coquine was named restaurant of the year, specifically for the chicken if I remember correctly. After reading about it and the other restaurants that were also highly ranked I knew I had  to try it. When I look for restaurants to eat at, I always look for something that seems difficult to execute or a complex and novel blend of flavors. The menu at Coquine definitely meets those requirements.
We got the prix fixe dinner for two. This was my experience  –
We started off with fried snap pea tempura with togarashi. Japanese flavors and textures. You could still get the crunch of the peas in addition to the crunch of the batter. So that was a double crunch for me. And it was double good, especially with the dipping sauce.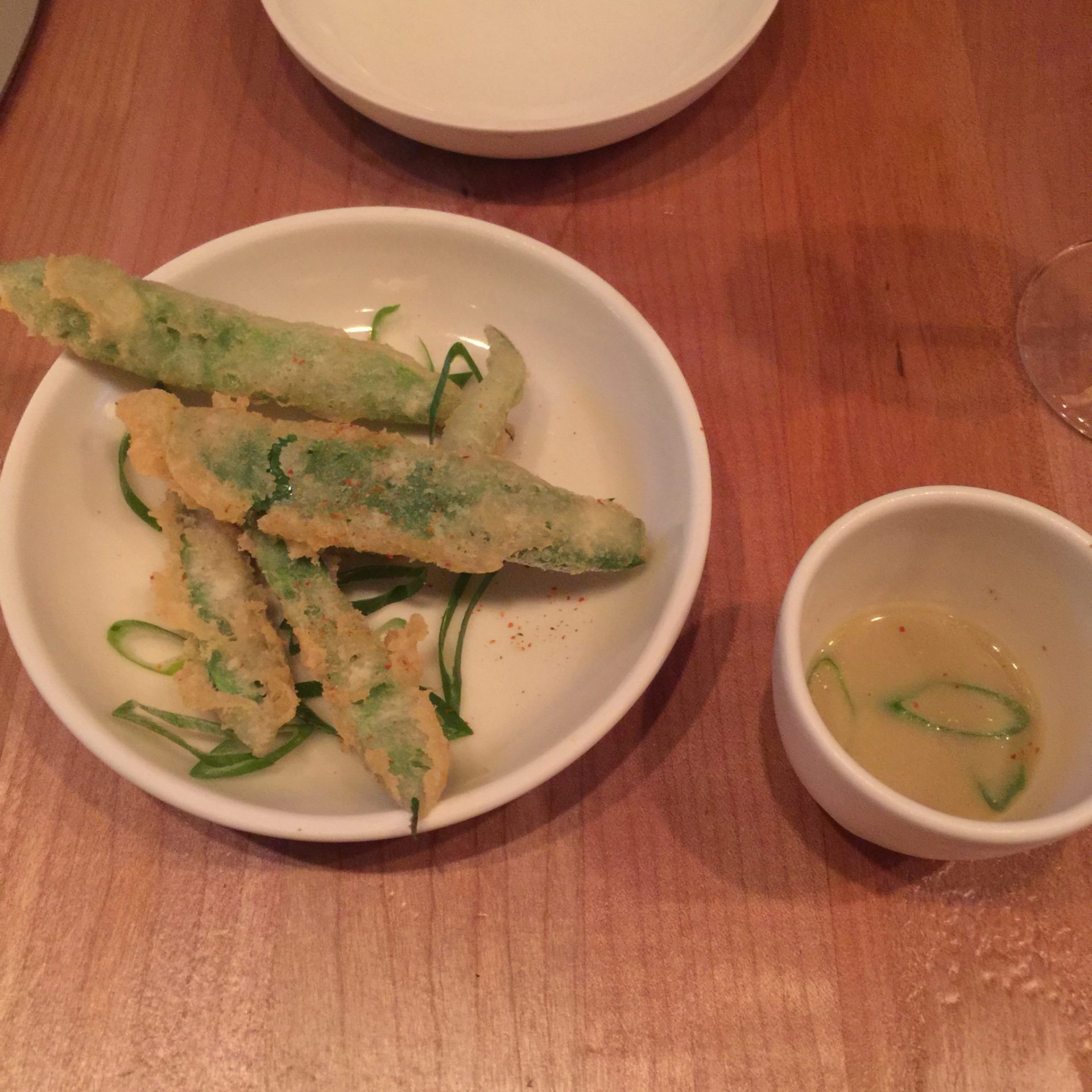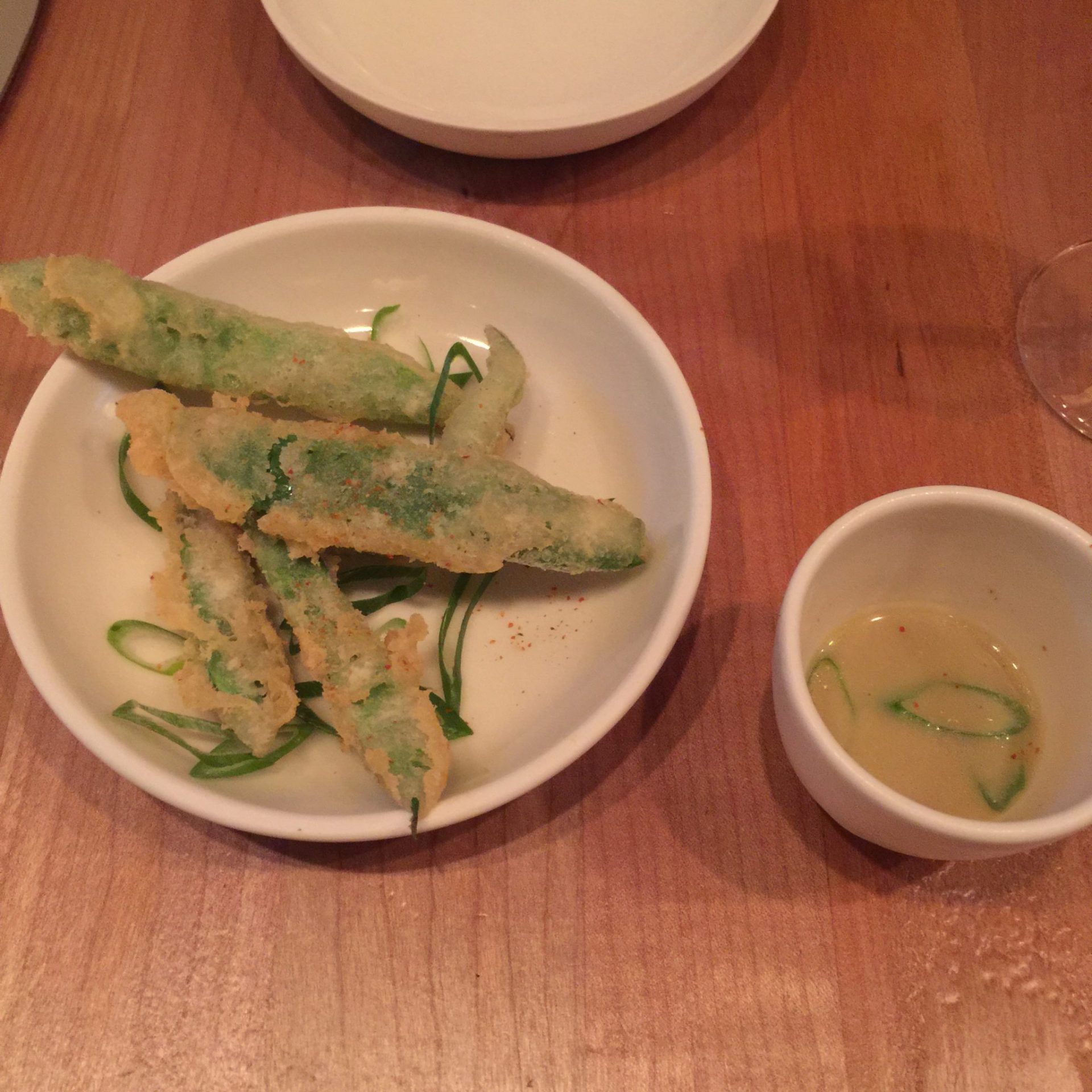 15
This was the bread that we got, it was nice and hearty. House made butter with salt. The bread was from Ken's Artisan bakery. Very very good!!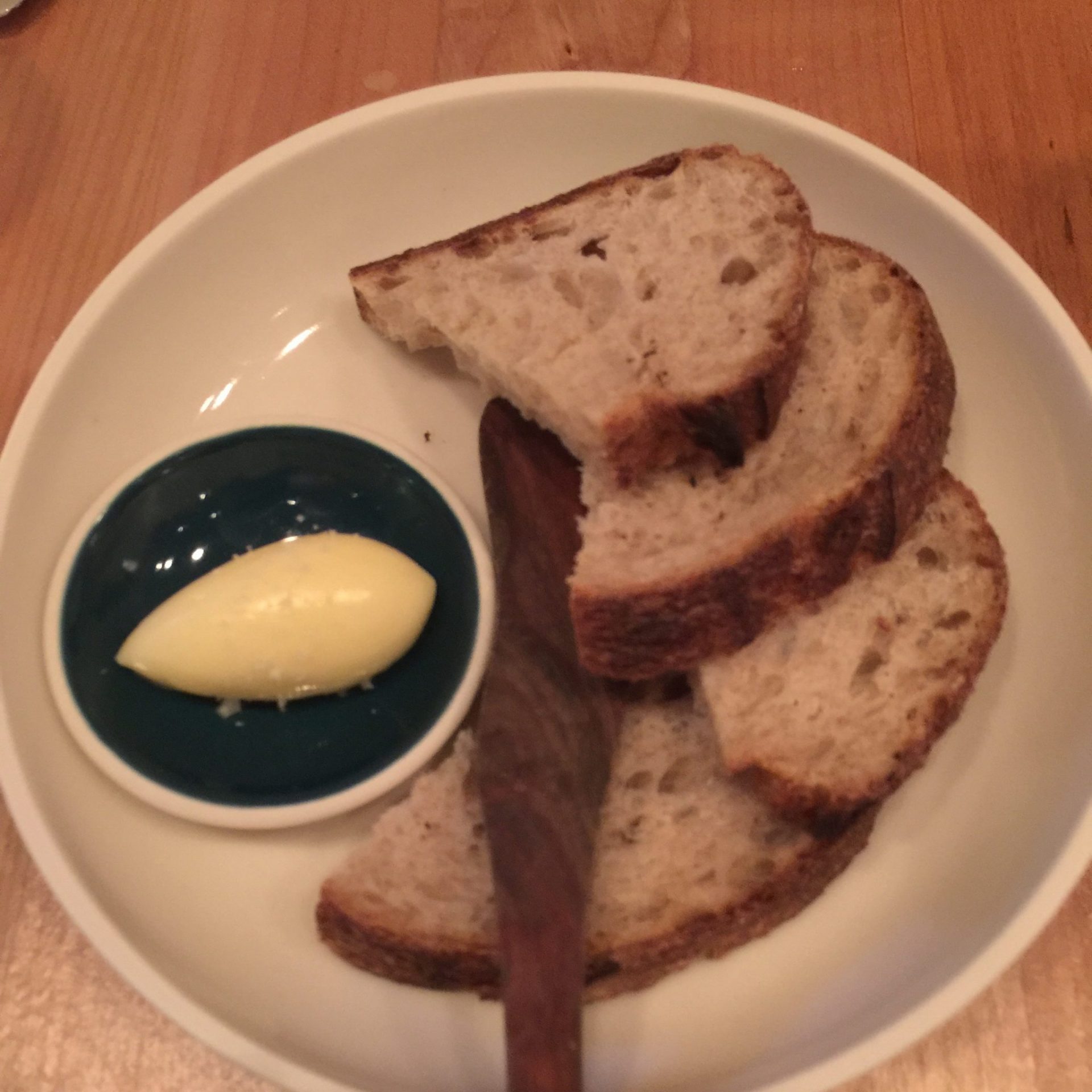 I forgot what kind of soup this was exactly but I think it was a gazpacho with edible flowers. It was light and refreshing.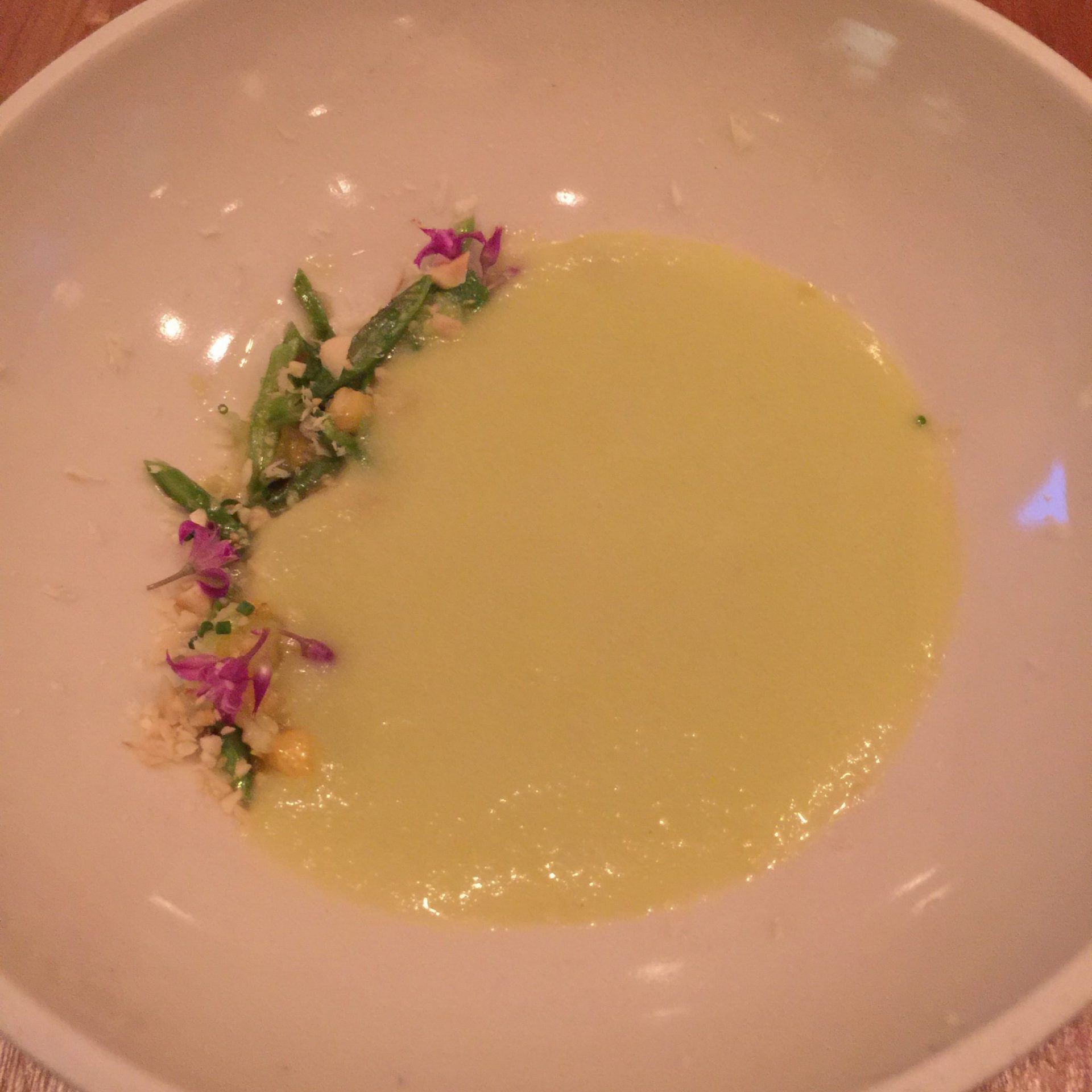 Simple salad with hazelnuts. Nothing fancy here, but quite tasty!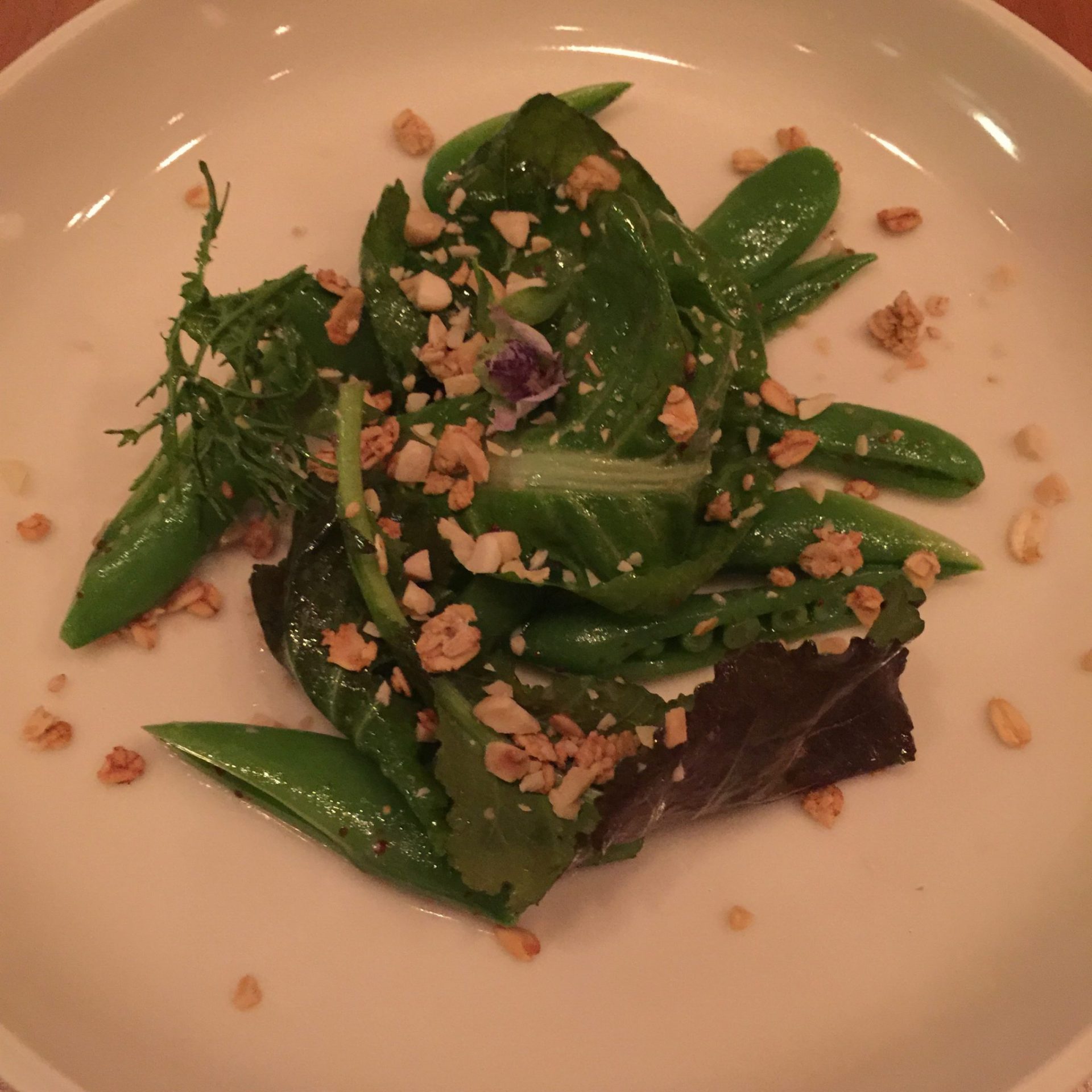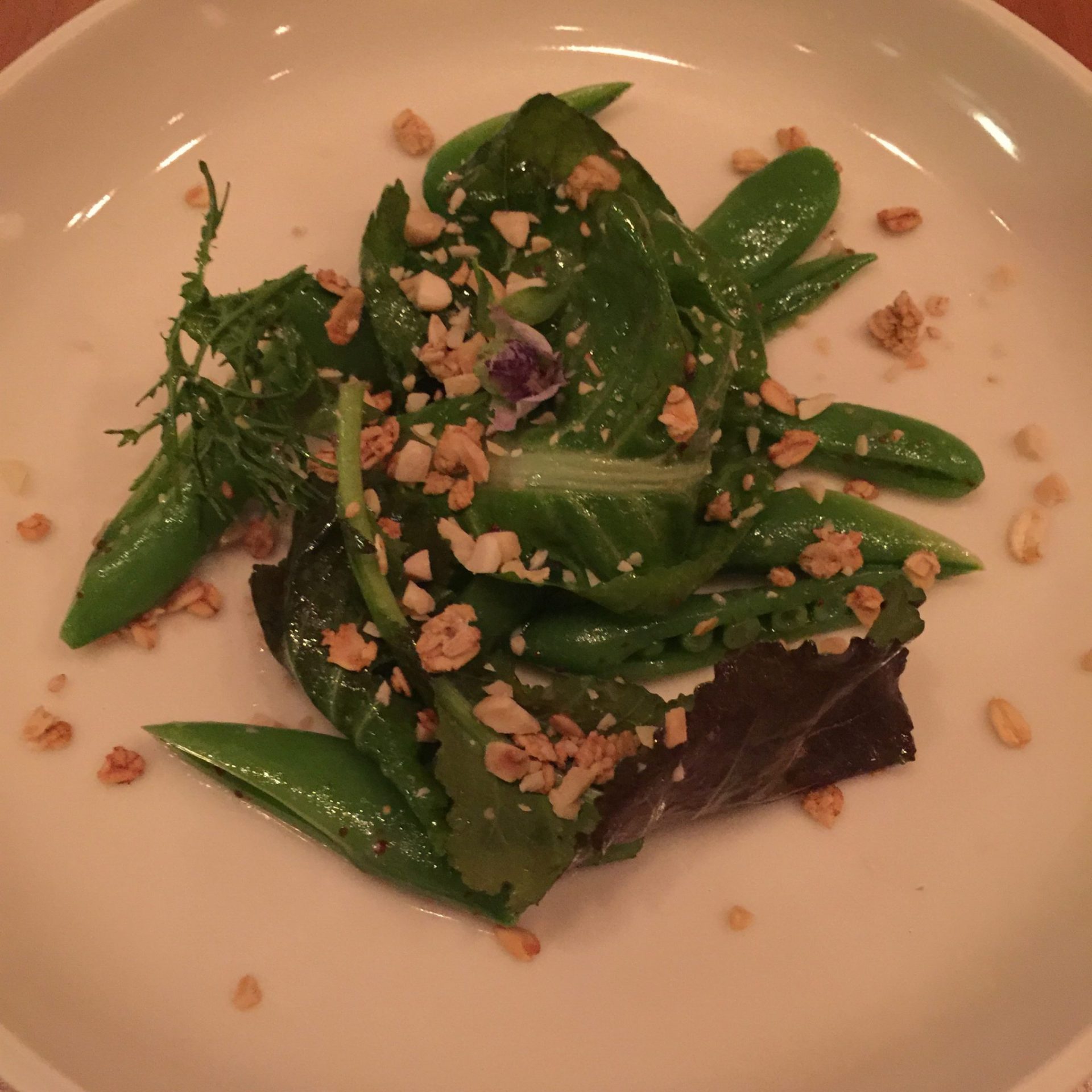 Perfectly cooked halibut with a nice crunchy crust, not overcooked or oversalted. Seasoned with dill. This was easily one of the best cooked fish dishes I have ever had in a restaurant. I would go back here just to eat this. It was that good!! Usually halibut has a strong fishy flavor, but I think that might be due to it not being fresh. It definitely did not have a strong fishy flavor here. Must try if you go here.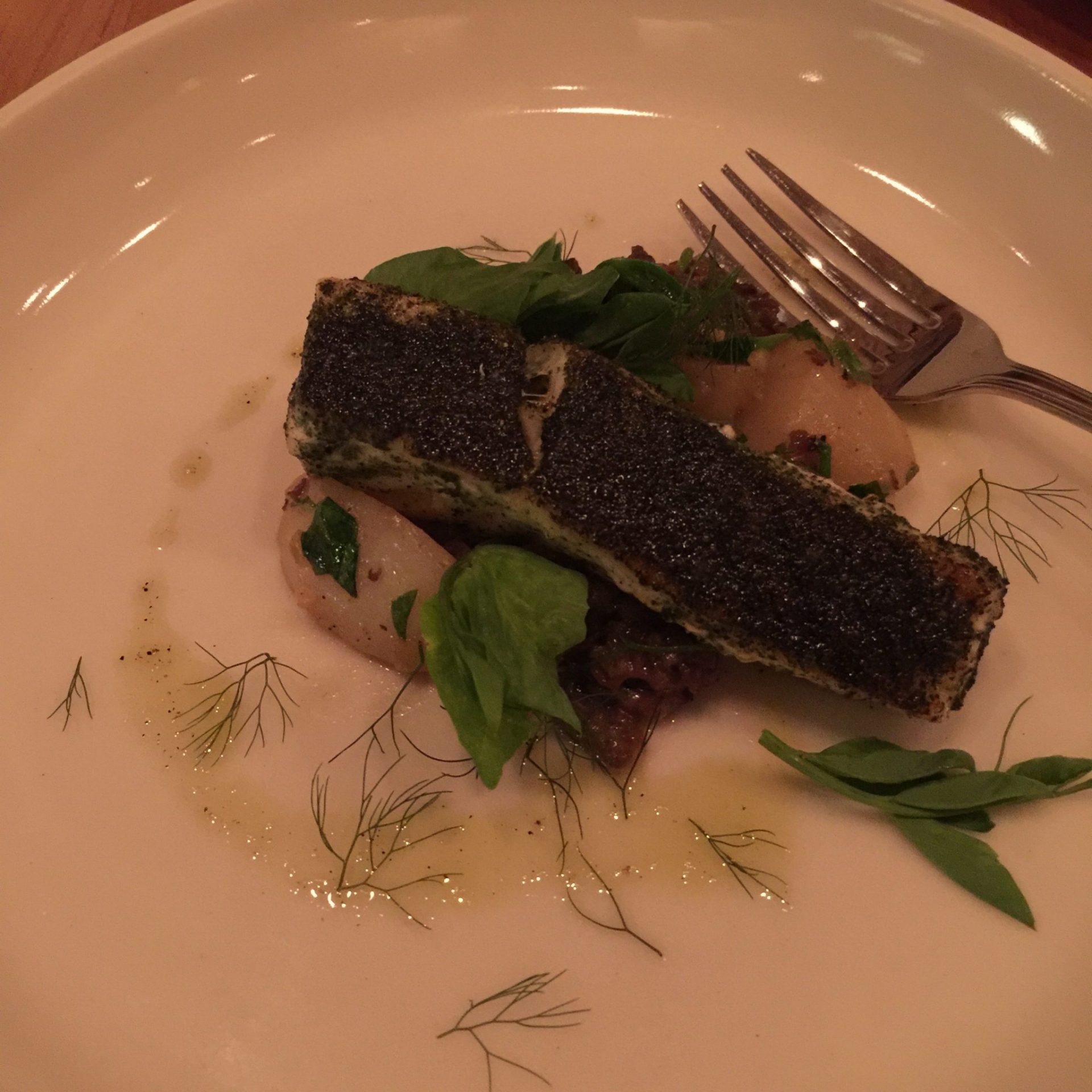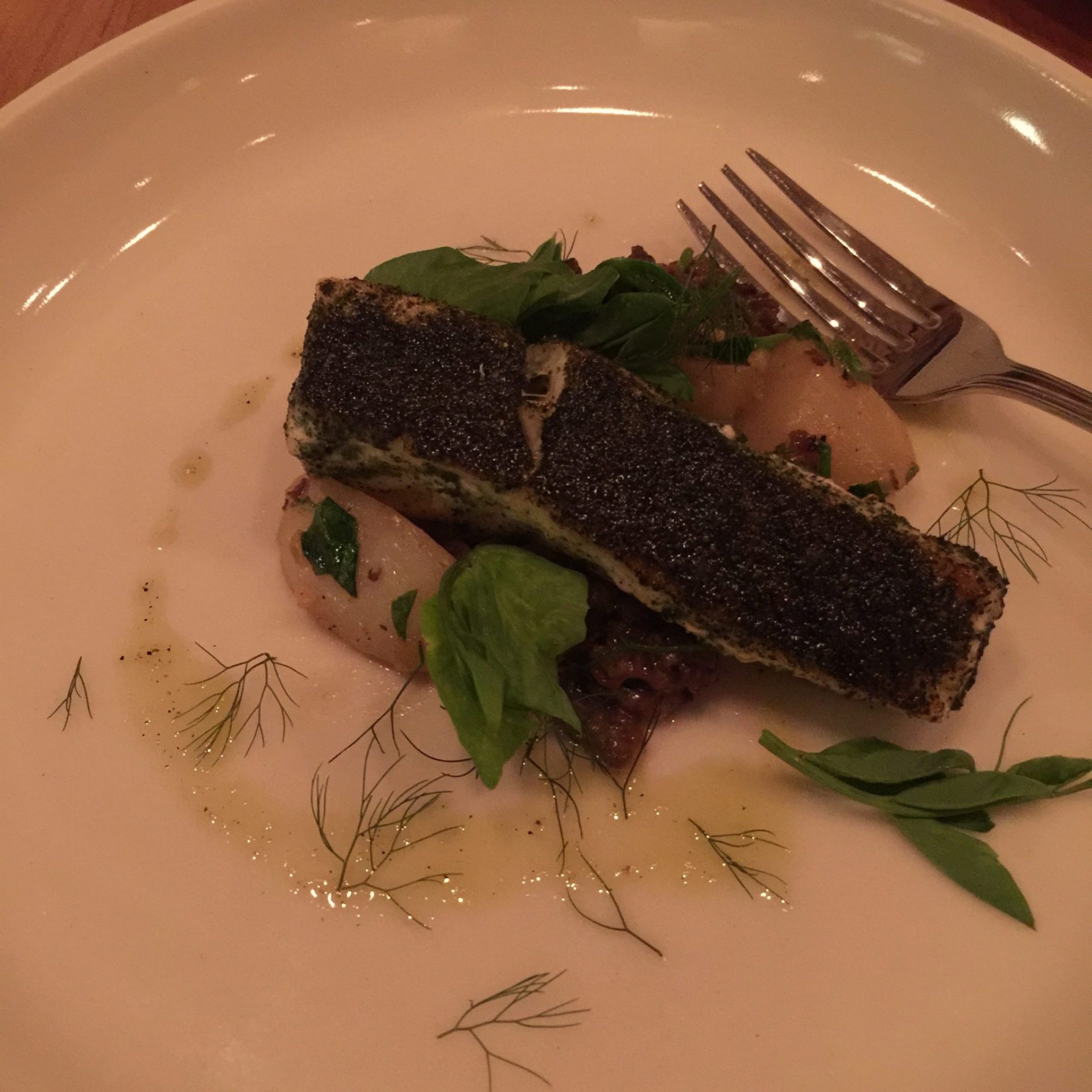 Goat cheese with crackers and an ice cream with cookies for dessert. More edible flowers!!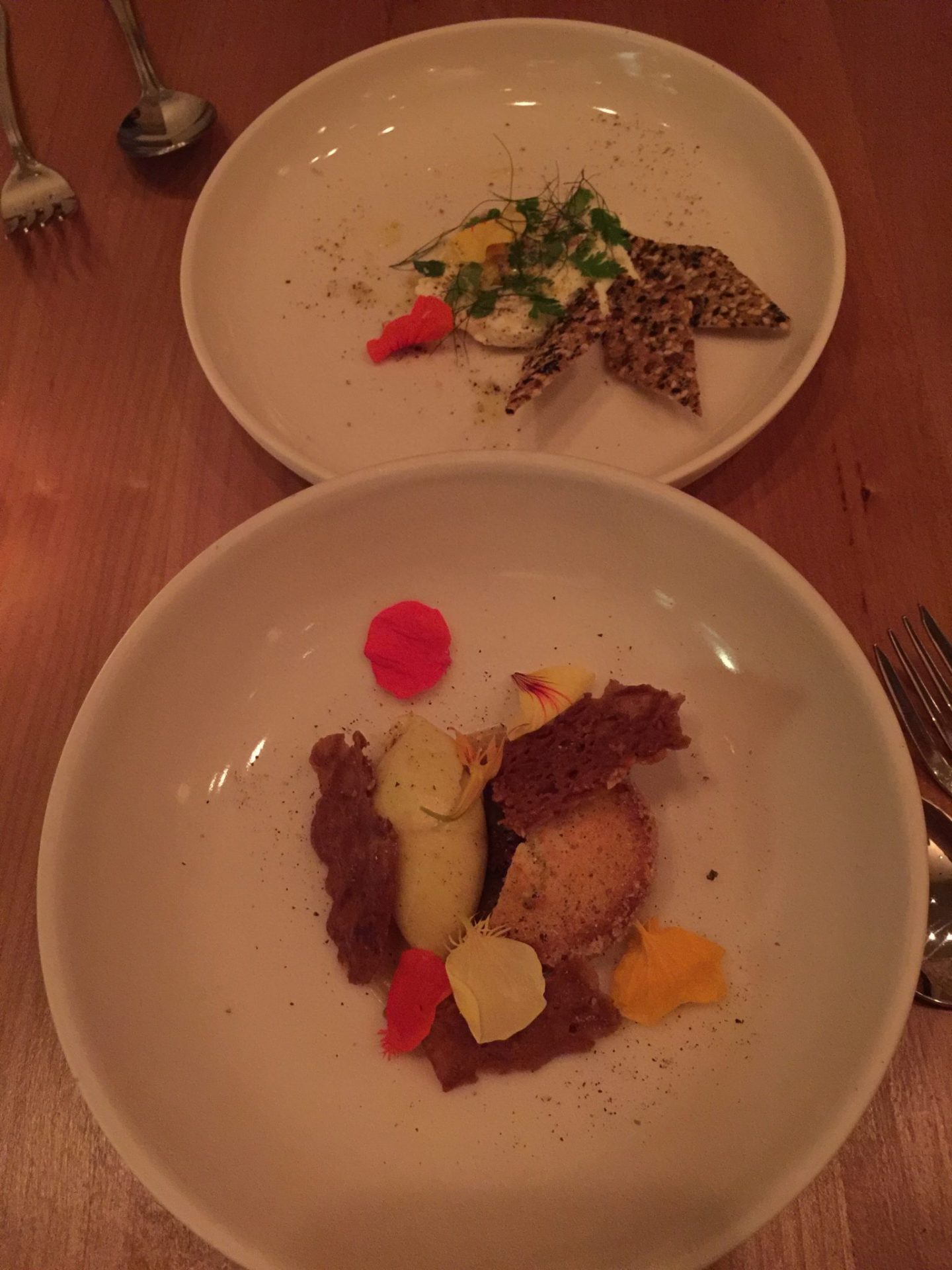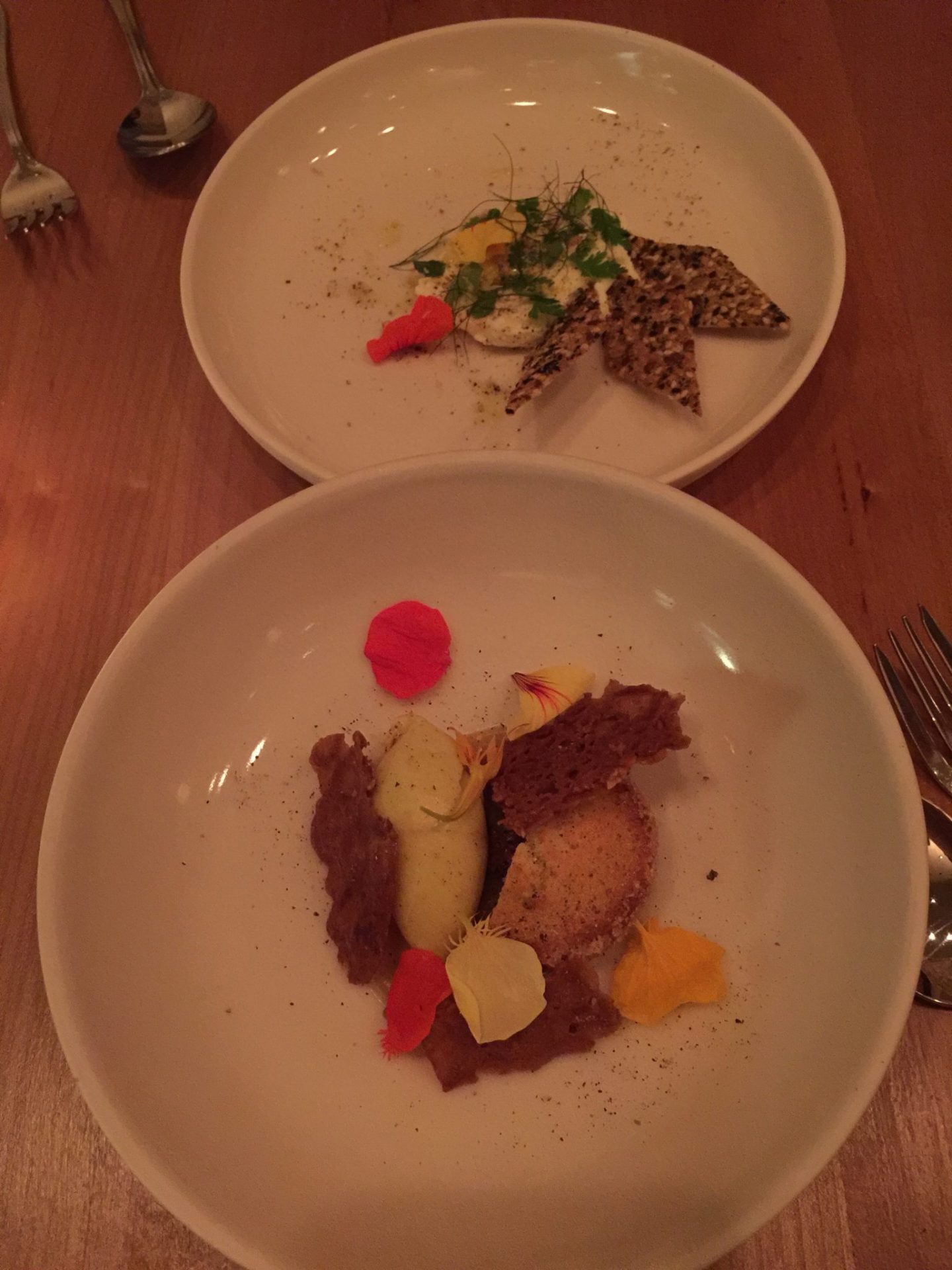 We finished with some house made candies. Always a good way to end a meal!!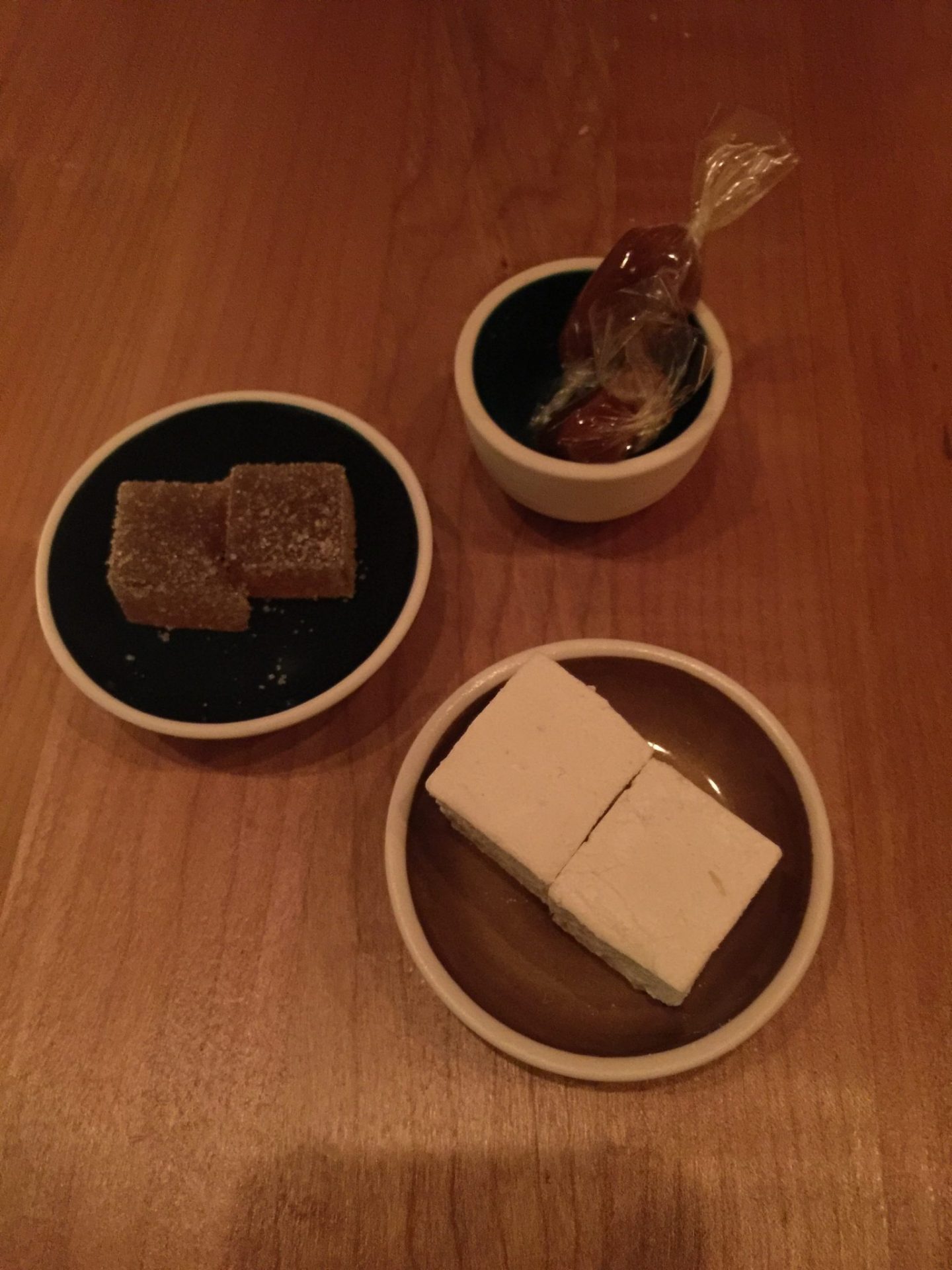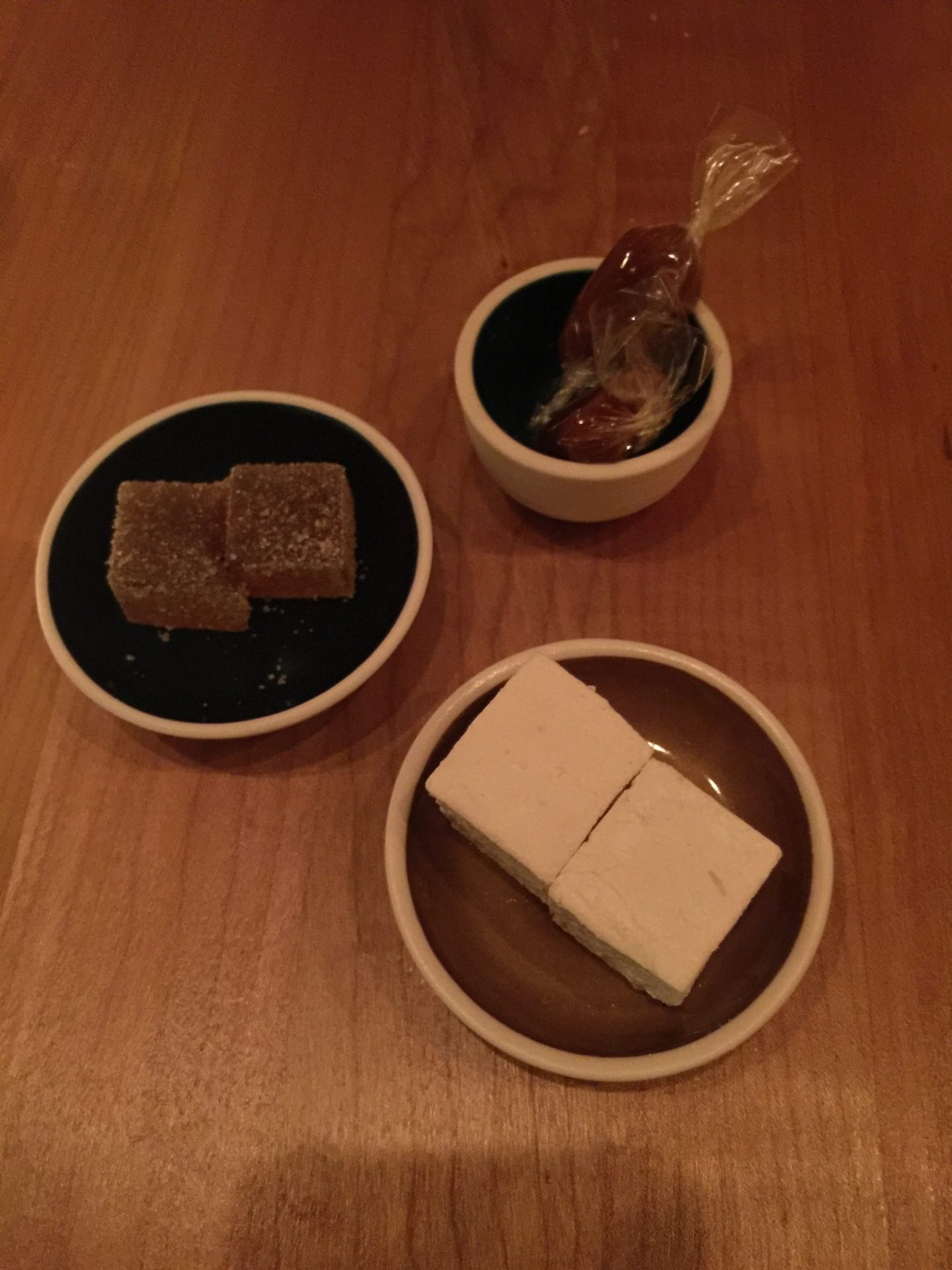 Overall, really happy with my meal at Coquine and I will definitely go back. The chef was the one who brought out the candy. I guess she comes out to say hello to everyone at the end of the meal which is a nice touch. It's always nice to see who is cooking your food!!
In case you missed them, here are some of my other restaurant reviews!
Save
Save