Strawberry Nutella and Asparagus Prosciutto Crepes
For brunch today I made a couple sweet and a couple of savory crepes. Thought you might like to see how to make strawberry Nutella and asparagus prosciutto crepes!!
Nutella Strawberry and Whipped Cream Crepes
These are pretty simple, after preparing the crepe, I just spread on some nutella, some sliced strawberries, whipped cream and eat.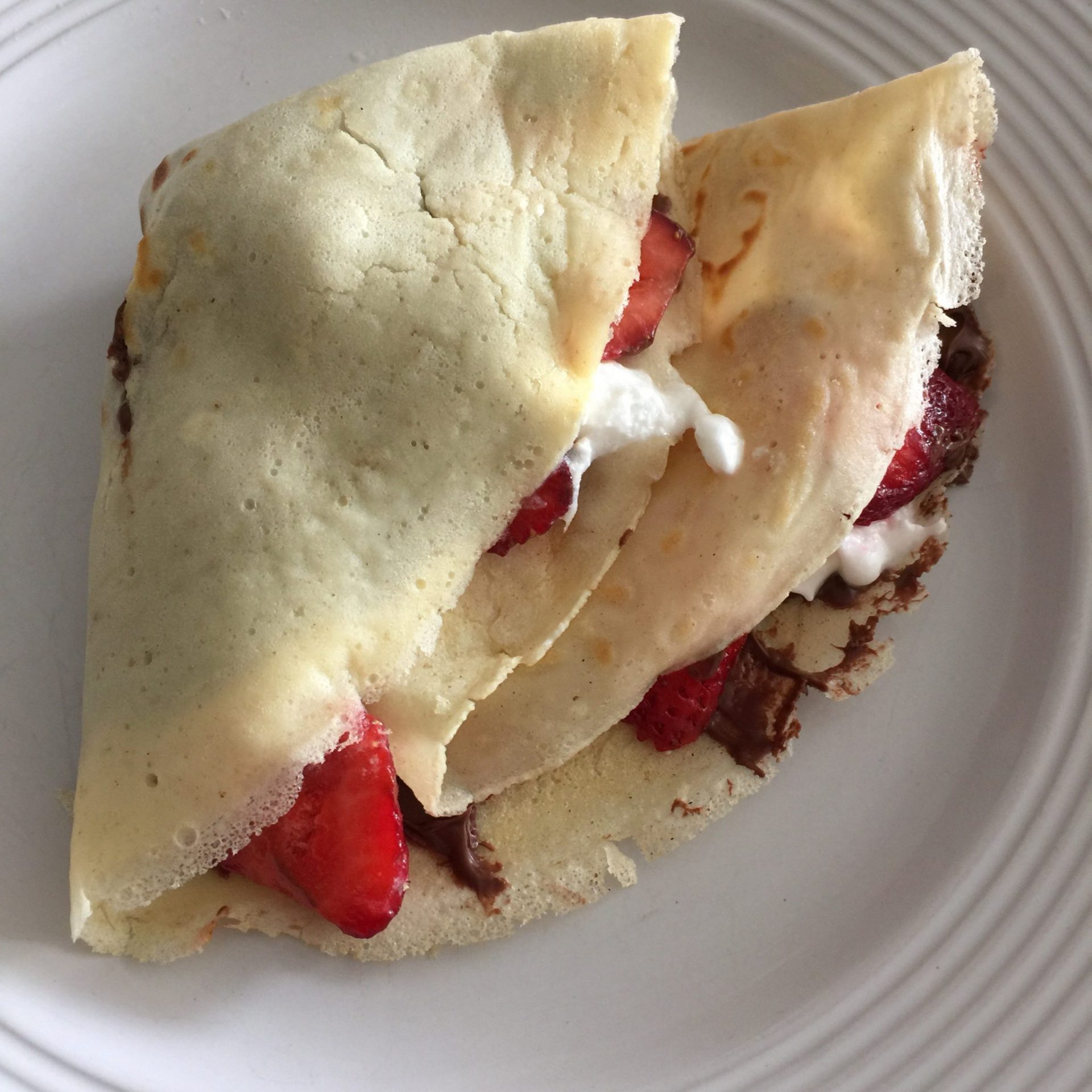 Asparagus, Prosciutto and Goat Cheese Crepes with Balsamic Reduction
These crepes required a little more work. The asparagus needs to be chopped and sauteed with salt/pepper. You also need to reduce 1/4 cup balsamic vinegar ~ 5 minutes and then zest some lemon. I recorded a timelapse of me putting it together which you can watch here !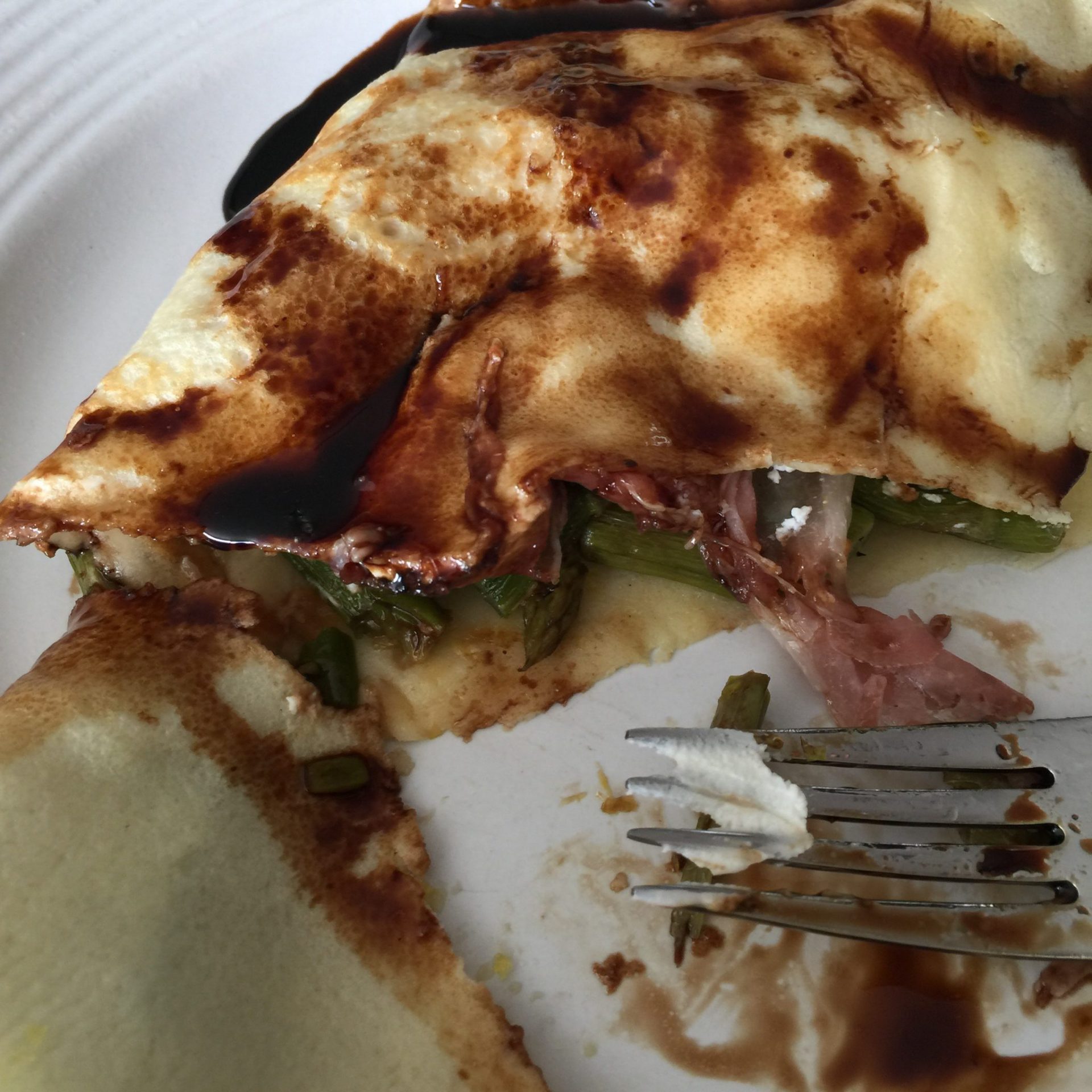 The recipe I use for the crepes is from Williams Sonoma, which I use without modifications. Make sure that you are liberal with the butter when laying out the crepes on the pan and keep the stove on low to avoid burning!!
Of note, after preparing the batter I chill in the fridge only for about an hour. Also, even though the recipe says it makes 8, I've found using my 12″ iron skillet it only makes about 4.
What do you think about these strawberry Nutella and asparagus prosciutto crepes!?!