The quickest way to reach me is to message me at [email protected]!alldayieat.com without the exclamation mark !
All Day I Eat Like a Shark TV
everyday I eat like a shark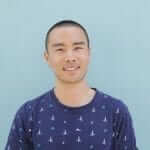 I'm Pat Tokuyama – Japanese tofu cookbook author. I help home cooks learn to cook plant based Japanese food.