Omnivore's Dilemma Book Review
I am an omnivore. And I don't have a dilemma. At least, I didn't prior to starting this book. Now that I've finished, I fear that I've come away with a different perspective on food than I anticipated.
The Omnivore's Dilemma: A Natural History of Four Meals
I found this book after finishing Real Food, Fake Food. It came up as a suggestion on my Amazon front page.
I had never heard of this book or Michael Pollan before. So, I was a bit skeptical of reading it. However, it had good reviews so thought I would give it a try.
Immediately after getting into the first few pages I knew I liked his style. The content was also interesting.
This book explores several key aspects of the food industry starting with corn.
Corn
Corn is the basis for all kinds of food and non-food products (food additives, chemicals, ethanol etc).
I knew there was a heavy reliance on corn, but didn't understand the scope.
Did you know that corn is fed to all kinds of animals like chickens, cows and even fish ?
In addition to feeding this unnatural food to the animals, they are grown in very tight/unnatural conditions.
These facilities most cows/chickens/pigs are grown in are known as concentrated animal feeding operations. Also known as CAFOs.
These operations exist to maximize the yield of meat in a given space. But at the cost of safety and our health.
The animals live so close together that they require antibiotics. It's the close quarters environment that leads to a high risk of infection (which in turn, makes antibiotics necessary).
I knew that antibiotics were common in raising livestock, but didn't know why.
Because the animals diet is also unnatural, the meat they produced is not as healthy. For beef, the corn feed results in higher levels of unhealthy fats in the meat. Same thing for chicken eggs, but for the yolk.
After the in depth discussion corn and livestock, he briefly touches on the magic of fast food before going in depth on his farm experience with a "grass farmer", Mr. Salatin.
The Grass Farmer
The grass farmer term indicates that the farmer is maintaining a sustainable ecosystem. And it all starts with grass
Everything is done without all the chemicals and artificial methods that are standard with conventional farming and livestock today.
The lifecycle he helps to maintain starts with the sun's energy, which grows the grass. The grass feeds the cows. Which poop and feed the grass again.
The chickens eat insects in the cow poop. For every consumer there is the opposite producer to balance things out.
No antibiotics are needed since the cows aren't standing in their poop all day and they have space. Because they have space they can walk around and help push around the dirt and fertilize it, for new grass to grow.
The chickens are also running around and get to eat part of their natural diet (insects found in the cow poop). (You can read more about his operation on his website.)
It was interesting to hear how this farm is run and I wish I had something close to where I live. I'll have to do some research.
The next section goes into the heart of the "omnivore's dilemma"
The Dilemma
Michael finishes off with a foray into why we have the attitudes that we do today.
He raises several questions for the reader to think about in terms of ethics and our attitudes towards eating animals. And of course, the "omnivore's dilemma".
Lastly, he finishes by telling us about his first-hand experiences hunting for boar and foraging for wild mushrooms. Which strangely enough, makes me want to go hunting and foraging for mushrooms.
Two things I never had an interest in before.
Summary
Looking back, I thought this book provided a lot of insight into the food industry.
It was very interesting to learn about our reliance on corn and all the political/financial reasons how this came to be.
Regardless of your eating preferences, this book might help to shed some light on the dark aspects of food industry you may not yet know about.
I don't think ignorance is bliss, and so, I recommend reading this book. Especially if you care about your health and the food you eat.
I would also recommend reading Real Food, Fake Food by Larry Olmsted.
And if you don't like reading you might want to watch Food, Inc. This is a movie which touches on some of the same topics covered in this book. Not as in depth, but nevertheless interesting.
It came out quite a while ago and I never watched it until yesterday. Yes, I'm late to the party. But better late than never.
Want to know what else I've been reading? Here is a link to some of my other book reviews!

Save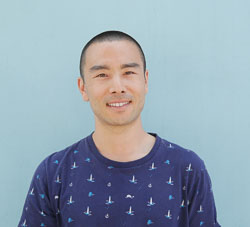 Konnichiwa! (Hello!) I'm Pat Tokuyama, a Japanese tofu cookbook author, who travels for music, food, and adventure. If you like Japanese food and it's your first time here, join the new Daidokoro FB group - a small community of Japanese cuisine enthusiasts!
**Japanese Cooking Bootcamp returns Feb 6, 2019! Learn more!