Elon Musk: Tesla, SpaceX, and the Quest for a Fantastic Future
What an interesting sounding title. Even more of an interesting name. Have you heard of him? If not, that's his picture on the book. Want to know why he's crossing his arms?
I don't know! Ha! But if my picture was on a book, I wonder what I would do with my arms. Would you cross yours? Put them behind your back or what about both hands up in the air?
Interesting how each of those positions can communicate a different emotion or impression on the viewer.
Elon Musk is one of the founders of Tesla Motors. The all electric car company.
They make batteries for your house too. Did you know your house needed a battery? It would if it was solar-powered.
I would like to have a solar-powered house one day. I have a portable solar-panel, but it's not strong enough to power my house. One day! But back to Elon.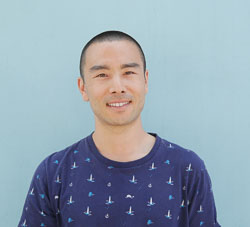 Konnichiwa! (Hello!) I'm Pat Tokuyama, a Japanese tofu cookbook author, who travels for music, food, and adventure. If you like Japanese tea, checkout some of the newestorganic japanese teas now in stock!!
** Curious about the Plant Based Japanese Cooking Club? ** Learn more here!

Tesla
Elon Musk got the name for his car company from Nikola Tesla. Nikola Tesla is famous for his work in the electricity industry . Some of his work included pioneering wireless lighting and electricity. Imagine wireless electricity!! I believe one of his aspirations was to even have free energy.
Can you imagine what society would be like today with free energy? We could accomplish so much!! But it has since been commoditized and this is where we are now.
I am glad there is one person at least following somewhat in his footsteps. His Tesla car factories are all solar powered. How cool is that!
Elon is also one of the people trying to take us to Mars within the next couple of decades. I'd like to see this succeed. It will change everything.
As interesting as he sounds, I never thought I would read a book about him. I found Elon Musk: Tesla, SpaceX, and the Quest for a Fantastic Future as an 'other books you might like' recommendation after I finished a different book.
Since I didn't have anything to read at the moment, I thought I would give it a go.
You get to hear a little about his background like how he grew up in South Africa and was bullied. As he grew up, some of his aspirations, quirkiness and why he does what he does. What he had to go through to get to where he is today is quite a story.
He went through a lot of difficult times to get to where he is today, so it's an interesting read. Of course when books are interesting, they read very quickly and easily. This is one of those books.
Since he had input in the content of the book, it does paint him in a good light. So not sure how accurate it is. Regardless and whether or not you are a Tesla fan or Space X fan, I think this book is pretty enjoyable.
It thoroughly illustrates the personality and gives your a glimpse of the inner workings of one of the most influential people alive today.
In terms of technology, he is at the forefront of green energy and getting us into space. One of his life goals and goal for all of humanity really, is to get us living somewhere off the earth.
That's pretty extraordinary if you ask me. How many people today are trying to do that? Not as many as there should be. I think.
What were your thoughts if you read this ? Are you a fan of Elon or not a fan?
I never wanted a Tesla car, but after reading about all the history behind the company and what it's capabilities are. I really kinda want one now.
Maybe I've been brainwashed!!
In case you missed them, here are some of my other book reviews!
[display-posts tag="book"]
Save