Special Announcement – Live Soymilk and Tofu cooking class RSVP by 10/17
I'll be hosting my first live Soy milk and Tofu cooking class in the next few weeks.
Here's a little video I made to announce on the event –
If you've always wondered about making your own soymilk or tofu…
This is the class for you!
Here's a little more detail on the class
About the soy milk and tofu cooking class –  it'll be an invite only event
What you'll learn in this class-

how to make soy milk
how to make tofu

(and it's FREE!)
If you want to follow along and make soy milk and the tofu with with me, here are some of the things you'll need –
soy beans (rinsed and soaked in water at least 8 hours – you'll need to do this ahead of time) the beans I use are from Laurasoybeans.com
2 quart canning jars or equivalent for storing the soy milk after cooking
glassware or jar to store the pulp (okara)
blender to puree the soybeans with water to make it a milk
2 medium sauce pans and or one large pot or dutch oven to cook the soymilk
spatula to stir
nutmilk bag to strain the soymilk from the pulp
good vibes 🙂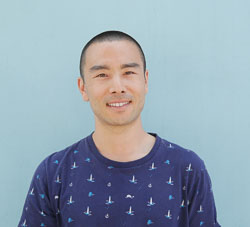 Konnichiwa! (Hello!) I'm Pat Tokuyama, a Japanese tofu cookbook author, who travels for music, food, and adventure. If you like Japanese food and it's your first time here, consider joining the new plant based japanese made simple community - to cook and be healthier today - with japanese food!!
** Plant Based Japanese Cooking Club ** Get your free mini ecookbook to get started!

if you'd like to secure your spot – please fill out the form by 10/17 at 10 PM PST to RSVP so I can send you the details.
If you'd like to learn how to make homemade soy milk, tofu and okara among other Japanese soy foods visit – https://www.tokuyamatraining.com/