Are you looking for a unique way to spice up enoki mushrooms ? I've got you covered! Today, we'll make enoki mushrooms in three different delicious ways. Perhaps at the end of this, you'll have figured out your favorite way to prepare it.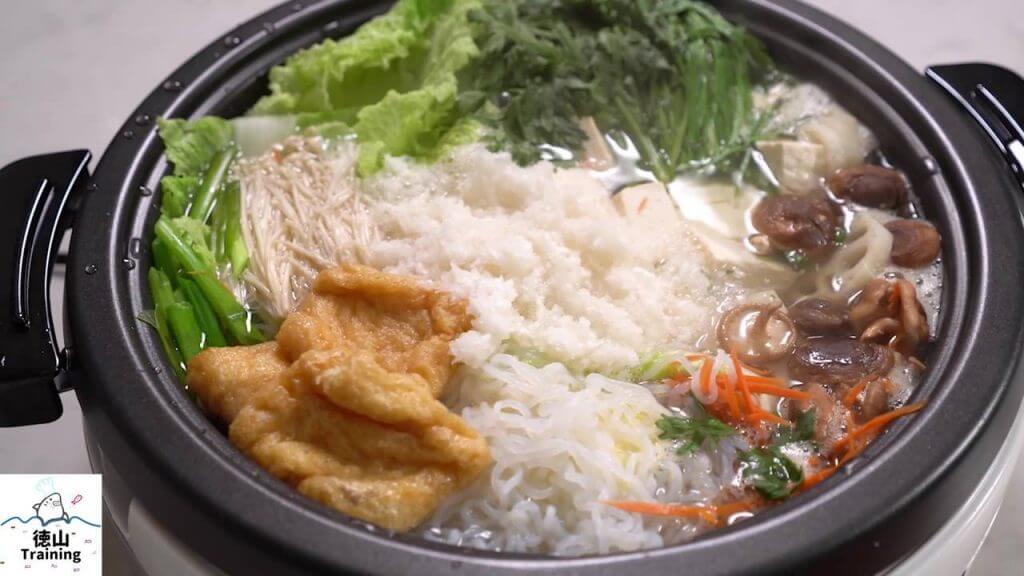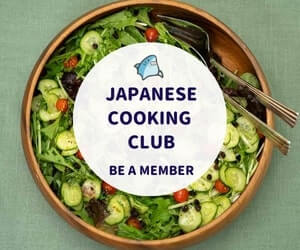 Is enoki mushroom a great addition to your cooking?
Enoki mushrooms are my favorite since theyre high in vitamins, minerals, and healthy amino acids. They have low cholesterol and high dietary fiber content and are high in antioxidants. A hundred grams of dry enoki mushrooms contains 346 calories, with 53% of those calories coming from carbohydrates, 26% from protein, 26% from dietary fiber, and 3% from fat.
Wow!
Imagine all of those goodies packed into a cute and healthy mushroom?
Yuummm.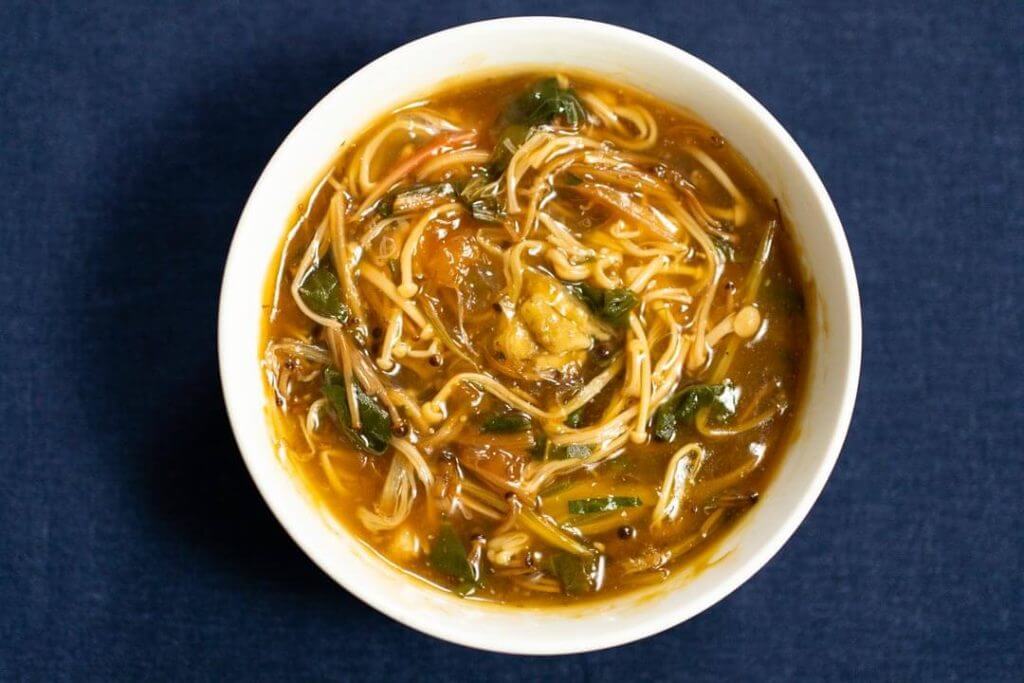 Enoki Ankake (plant based Japanese like gravy with enoki)
So, first things first. We're going to start with this delicious meal or side dish.
Most dishes will follow a similar process and heres a brief outline of the steps to take. 
CHOP.

Chop off the root portion of the plant near the growing medium.

REPEAT.

Follow the same technique for the brown enoki mushrooms, attempting to waste as little as possible.

PREPARE.

Prepare other vegetables and cut into similar sizes for even cooking.

SIMMER.

Bring three cups of dashi or blanching water to a boil and add all the vegetables including the enoki mushrooms (as one piece or gently broken apart.) 

SEASON.

Most Japanese recipes use a combination of sake, mirin, and soy sauce as a base, but of course there are many other ways to season as well. And below, you'll learn of three different ways to season your enoki mushrooms! 
for this enoki ankake, all you need is a bowl of rice for a complete and satisfyingly spicy meal!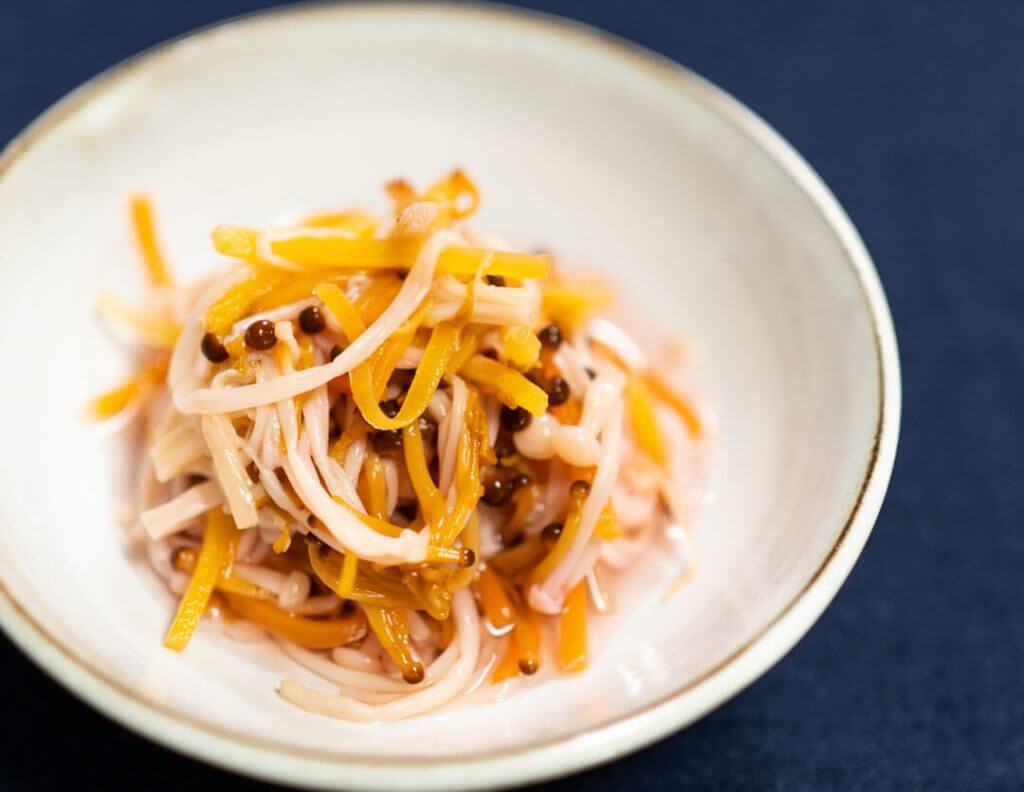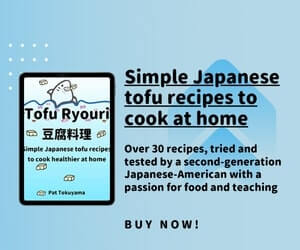 And our second best enoki mushroom dish..
Nope.. Just kidding. These recipes are not in any particular order because each one is unique and tasty in its own right. Have you enjoyed our first dish?
You'll probably want to try this one as well.
This one is going to be sweet and sour in equal measure.
Sweet vinegar pickle, or "amazuzuke," is the Japanese name for this type of pickle or otsukemono (japanese pickle). 
not sure how that flavor would be with mushrooms?
well there's only one way to find out!
but i do think you'll be in for a treat if you put it in the refrigerator once it's cooled.
Easy peasy lemon squeezy!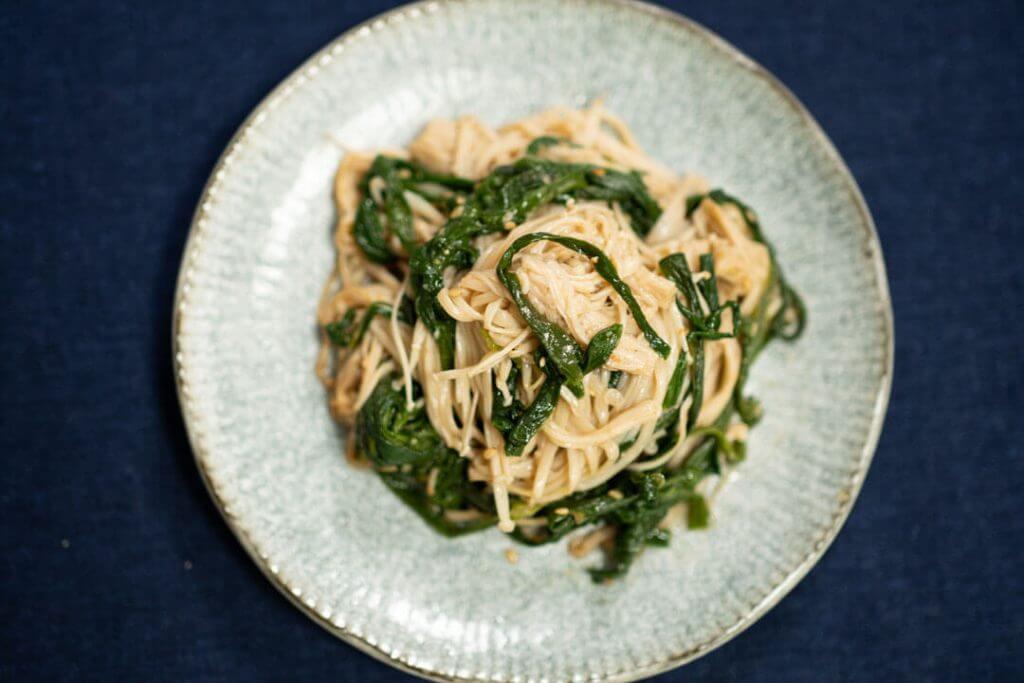 And the last but not the least enoki dish..
Yep. Not least because if you loved the last two enoki mushroom recipes, you'd probably enjoy this one as well.
After blanching the vegetables together briefly, all you've gotta do is mix and serve!
That's all there is to making most Japanese style namuru dishes
make sure to check out the video below if you havent yet to see how i made each dish.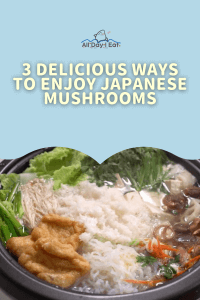 Other ways to use enoki mushrooms
as you may know, there are many!
the 3 we covered above are some of my favorites
not to mention, using them in sukiyaki or Japanese style hotpot
as well as simmered dishes like nikudoufu (a simmered tofu dish) which you can find in my tofu cookbook).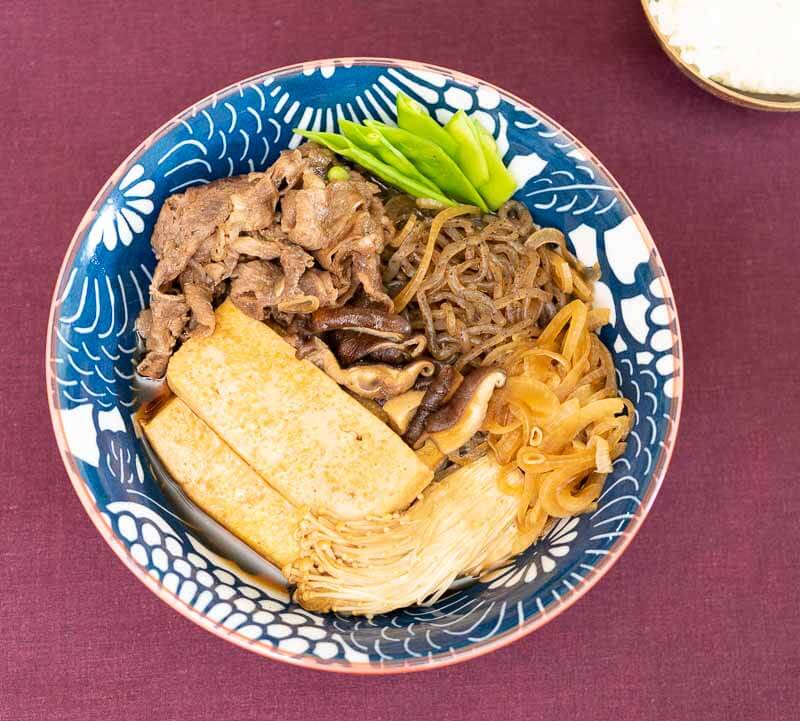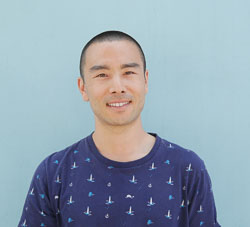 Konnichiwa! (Hello!) I'm Pat Tokuyama, a Japanese tofu cookbook author, who travels for music, food, and adventure. If you like Japanese tea, checkout some of the newestorganic japanese teas now in stock!!
** Curious about the Plant Based Japanese Cooking Club? ** Learn more here!

So, do you know which enoki dish would be your favorite?
I'd love to hear from you. What would you try first?
Let me know what you think in the comments! 
PS if you havent yet maybe subscribe so you dont miss any of my new japanese cooking videos