All Day I Eat Academy – Japanese Cooking Online Course
All Day I Eat Academy is back!
I've been working a bit to revamp and improve my online course experience.
Not only for my travel course, but also my Japanese cooking course.
I just launched the March 2018 edition for Japanese cooking today!
This is my third iteration.
And it will be open for enrollment until the end of the month. (3/31 @ 10 PM PST)
In this course, there are 7 tasty videos to get you cooking some delicious Japanese food!
Are you ready?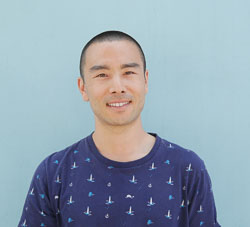 Konnichiwa! (Hello!) I'm Pat Tokuyama, a Japanese tofu cookbook author, who travels for music, food, and adventure. If you like Japanese food and it's your first time here, consider joining the new plant based japanese made simple community - to cook and be healthier today - with japanese food!!
** Curious about the Plant Based Japanese Cooking Club? ** Learn more here!

Curious to see What's Changed? 
I've been experimenting with different formats and think I found a good one to stick with.
Including some improved camera angles.
Also, I upgraded the lighting which you'll notice, makes a dramatic improvement over my initial videos.
As for actual content, some of you may have already seen the lessons in version 1 or version 2. (versions I had launched last year)
But there are also a few new lessons too.
So it may be worth checking out.
As with the last two courses, each lesson includes a video with a downloadable PDF. Yours to keep!
Watch my course intro video below to learn what it's about!
If you're the kind of person who likes learning and likes cooking, it's FREE through the end of the month.
All you have to do is enroll!
PS – if you're like most people, when you're done with the course you'll be fully convinced you can make delicious and authentic Japanese food with your own two hands.
Yes, I believe in you!